Has Ødegaard flopped during his time in Holland?
The young Norwegian has spent a year at Heerenveen, scoring just one goal. He's due to return to Madrid in July, but has he failed to live up to expectations?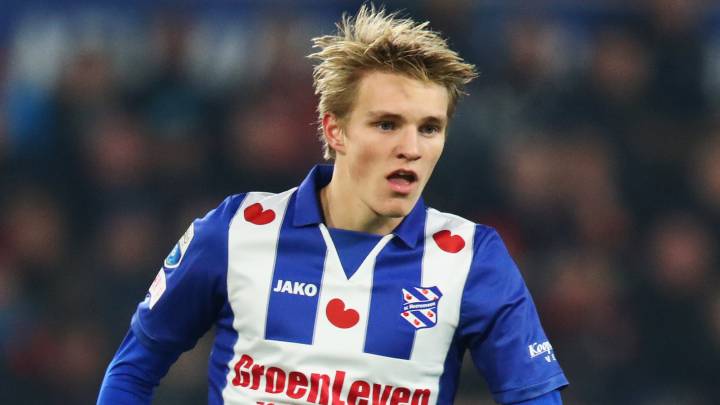 Martin Ødegaard is only 19 years old and he's already to fade out of the picture at Real Madrid. The promising Norwegian is one year through his loan spell at Heerenveen (and has another six months left to go) and in Holland, observers are asking themselves what happened to the prodigious talent who has left flashes of brilliance, moves which are instantly uploaded onto YouTube, but apart from that, very little in the way of productivity. In 29 games in the Eredivisie, a league which is less taxing than others in Europe, he's only mustered one goal and four assists.
Dutch daily De Volkskrant posed the question in their lead story in this week's sports section: "Has the 'Norwegian Messi' failed to live up to expectation in Holland?". Heerenveen's Honrary President Riemer van der Velde said: "For the projection of Heerenveen, it's been worthwhile to have a Real Madrid player on the books, and he would have helped us even more if he had scored 20 goals; but if I had the chance to field 11 'Ødegaards', I would". Van der Velde believes there is reason why those 20 goals have failed to materialize. "We need to ask ourselves what is his best position, some people at the club have a different idea about where to play him…" Whatever the reason, he accepts that Ødegaard is only passing through. "We can put him in the shop window but we can't sell him".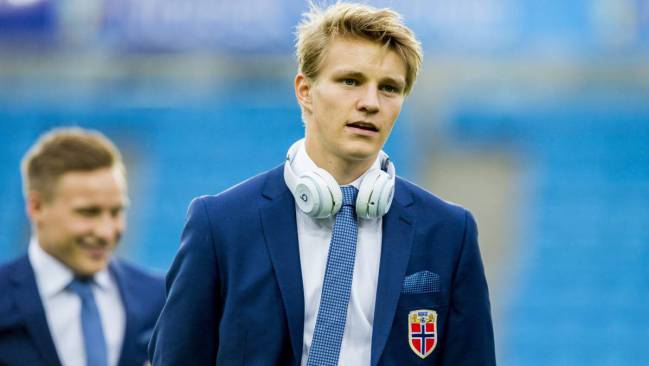 Good publicity for Heerenveen
It's been a while sincve he scored his one and only league goal for the team (in the 0-4 win over Twente on 18 November) and also immediately after that, he was out for five games with a foot injury. An article in the local newspaper Leeuwarder Courant with a circulation of 51,000, lamented the midfielder's meagre returns: "Just one goal in a year isn't very much for a player of his ability". Norwegian media no longer send over correspondents to cover Heerenveen's matches and the teenager whiles away his free time as best he can. Last week for instance, he went to see compatriot Magnus Carlsen, world chess champions and devoted madridista, at a tournament in Groningen.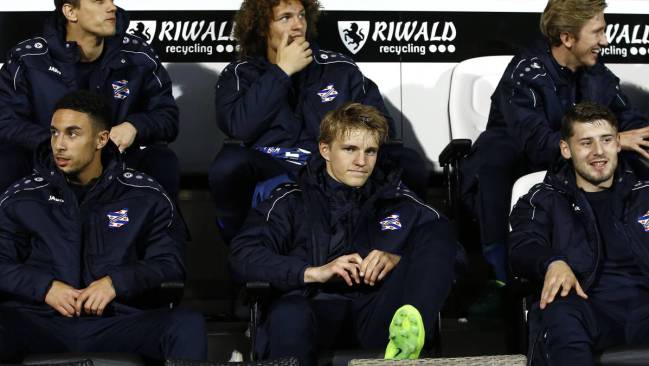 Still needs time to develop
In Norway, television channels have decided to stop broadcasting Heerenveen's games live (some stations bought audiovisual rights for Spain's third tier when the player was at Castilla). AS spoke about the player's situation with VG sporten journalist Arilas Ould-Saada, who said the sensations back home in Norway differ. "It's his first year in top level football and while he has shown that he can be a game changer, it's also true to say that he lacks something - he's not the finished product which can deliver goals, assists…". And as for what the future might hold for the teenage, he added: "I think Martin has the qualities to become a good player in the Spanish league, but I have my doubts about him being an important player at Real Madrid".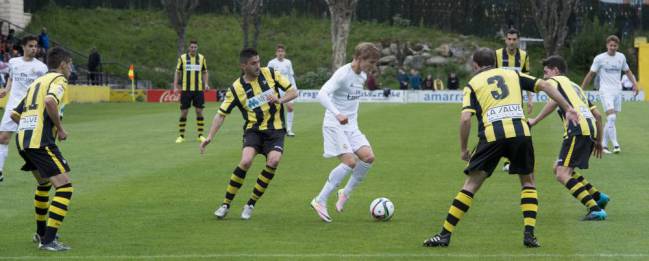 Competition from Madrid's other youth promises
And in the meantime, Real Madrid have been busy signing more promising young players who play in a similar position to Ødegaard - such as Dani Ceballos, Vinicius Júnior or Under-19s starlet, Augusto Galván. Ødegaard renewed his contract with Madrid to 2021 last year. In Norway, there is talk of a possible loan arrangement with Leganés from June. But before that, he will be keen to end his time in Holland on a high note.



LaLiga Santander
*Update 2 de febrero de 2018