Super Bowl LII
Three reasons why New England Patriots will win Super Bowl LII
As they look to secure a sixth Super Bowl title, we look at why the New England Patriots will be hoisting the Lombardi Trophy once again.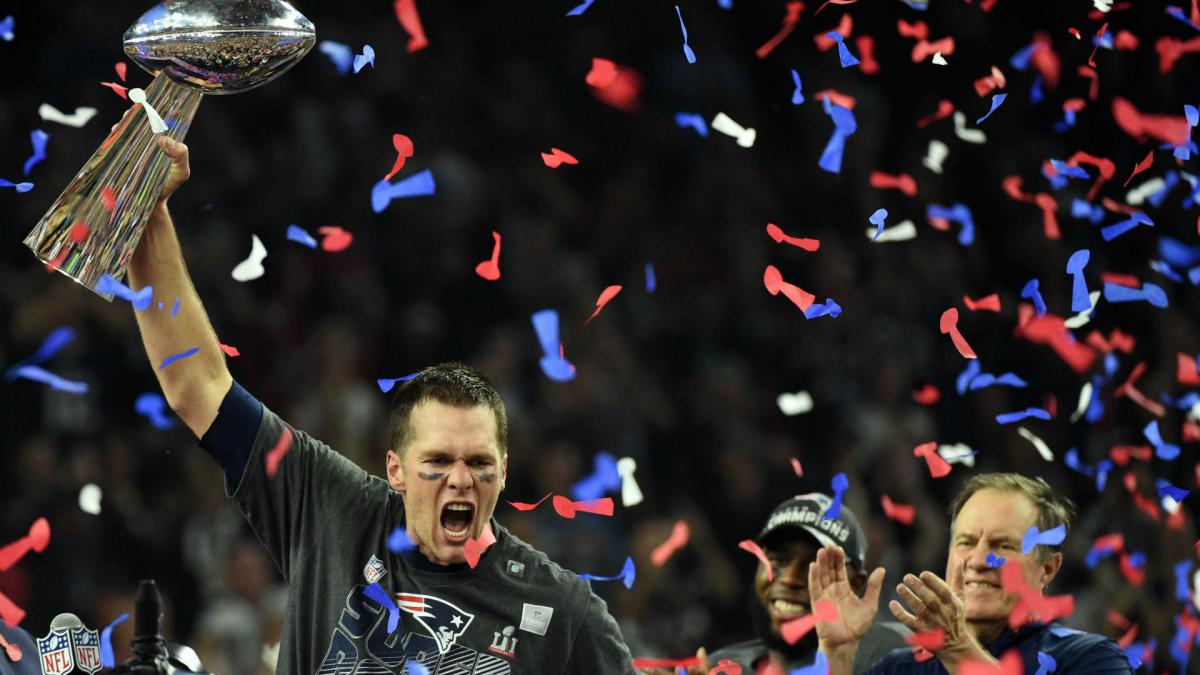 The New England Patriots are seeking to become only the second team to win six Super Bowl titles when they face the Philadelphia Eagles on Sunday.
Victory in Super Bowl LII will see the Patriots move level with the Pittsburgh Steelers for Super Bowl wins, while Tom Brady will become the first quarterback to win six rings should he lead New England to triumph at U.S. Bank Stadium.
Here we look at three reasons why Brady will make history and guide the Patriots to another title.
1 & 2 - Tom Brady and Bill Belichick
For Brady and head coach Bill Belichick, this will be their eighth Super Bowl together, with the New York Giants the only team to deny them victory.
As the old phrase goes, 'been there and done that'. There is nothing that will fluster either man.
Belichick and his coaching staff are masters at in-game adjustments. There was never any panic in the AFC Championship Game, despite trailing the Jacksonville Jaguars for much of the contest, and the Patriots rallied for a 24-20 win in the fourth quarter.
After New England pulled off the greatest comeback in Super Bowl history to beat the Atlanta Falcons in overtime last year, there appears to be no situation in which Belichick is flustered.
Last practice of the season: pic.twitter.com/8Wsza8RymO

— New England Patriots (@Patriots) February 2, 2018
But, while Belichick can put his players in the right spots, the players must execute.
That is where Brady comes in. Like his coach, Brady is never ruffled. When he does make a mistake, he has a short memory and the turnover will be forgotten by the next series.
Likely set to be named league MVP for the third time, Brady averages over 300 yards passing and two touchdowns per game against the Eagles.
Brady holds nearly every major passing record in Super Bowl history and the Eagles defensive players know you can never count out Tom Terrific — just ask the Jaguars and Falcons.
3 - Red zone defense
While the Patriots ranked 29th in yards allowed, they were fifth in scoring defense. Teams have been able to move the ball between the 20-yard lines against Matt Patricia's bend-but-don't-break defense, but the Patriots have clamped down in the red zone.
From Week 5 through the AFC Championship Game, New England lead the NFL in fewest points allowed per game and have the most sacks.
The Patriots have hurried quarterbacks on more than 15 percent of their dropbacks, the highest ratio in the playoffs.
If those numbers hold and the Eagles are forced to settle for field goals instead of touchdowns, the Patriots will be hoisting the Lombardi Trophy for the sixth time since 2001.