Tonga standard-bearer topless despite sub-zero temperatures
Pita Taufatofua was, alongside the Russian athletes and a unified Korean flag, one of the images of the Winter Olympics opening ceremony.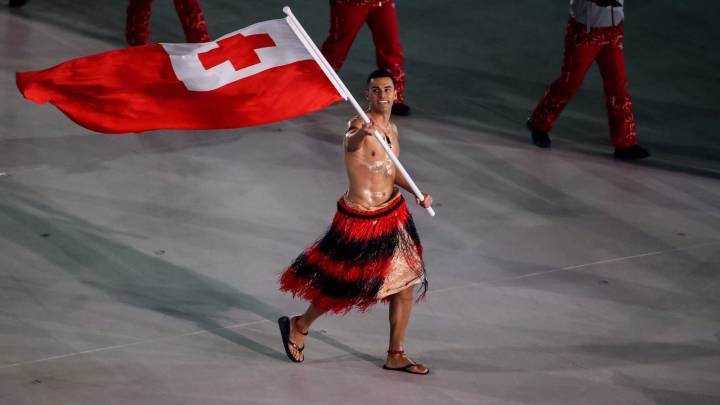 All eyes were on the Russian athletes parading under the neutral Olympic logo, and North and South Korea's participants entering the Pyeongchang 2018 opening ceremony carrying a 'unification flag'.
Standard-bearer braves sub-zero temperatures
But as the Winter Olympics got underway in South Korea on Friday, Tonga standard-bearer Pita Taufatofua also proved - not for the first time - to be one of the headline images.
Taufatofua, who is to compete in cross-country skiing, raised eyebrows among spectators by appearing greased up and topless - despite freezing temperatures of -2ºC during the ceremony.
Taufatofua also sported look at Rio 2016
At the Summer Olympics curtain-raiser in Rio de Janeiro in 2016, Taufatofua had caused a sensation by going with the same look, which also features the ta'ovala, a traditional Tongan garment.