Paris Saint-Germain brought their dazzling front three to the Bernabéu, but the threat they pose on paper didn't translate into goals. Neymar conjured up a good few moments of class, but only had one shot. On top of that, he was booked early on and was fortunate not to get a second yellow after a senseless dive near the halfway line, right out on the wing. Kylian Mbappé had two attempts, one of which was decent. Edinson Cavani created space, but didn't test Keylor Navas. Given their prolific strike rate in Ligue 1, they had generated no little fear in the lead-up to the clash; but they didn't back it up. PSG did score, but courtesy of Adrien Rabiot, who would later say what he did about it being all well and good hitting Dijon for eight...
PSG's big-name front three each battling for prominence
What the trio did bring to the party were several squabbles with each other, of the why-didn't-you-pass-it-to-me variety. That's no surprise, really, what with the headaches two of them have given Unai Emery in the past by falling out over penalty-taking duties. They're three top players whose egos have to be brought into harmony. Neymar is the best, of course, and his eye-watering transfer fee leads him to feel a degree of entitlement. But Cavani was there before, he was and still is the team's leading scorer, and you can almost hear him saying: "Get in the queue, pal". Mbappé is just starting out, but comes with the fanfare of a superstar - which, in my view, is fully justified - and is eager to claim the attention he believes he deserves.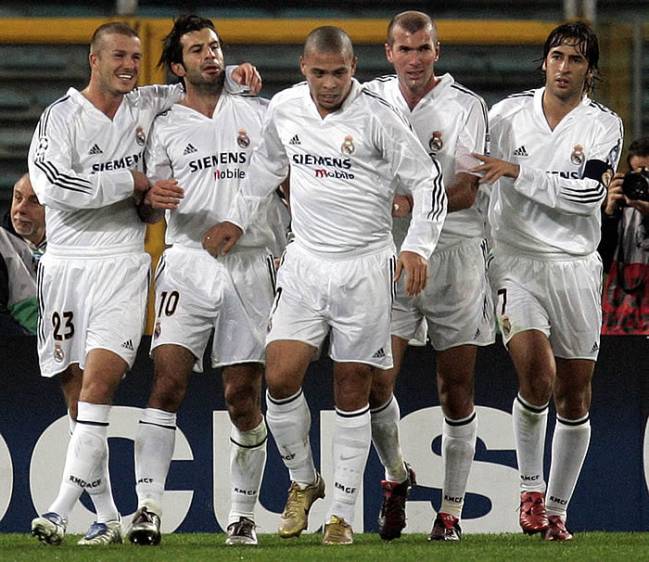 As Real Madrid found out, just the one 'galáctico' will do
What I'm getting at is that, when it comes to 'galácticos', you're better off with just the one. Throw a host of megastars together and you get a Tower of Babel. It happened to Florentino Pérez in his first spell as Real Madrid president, which went south amid an escalating culture of mollycoddling. Now, the hierarchy is clear-cut: Cristiano Ronaldo first, then no-one, and then Sergio Ramos, who keeps the rest in line. It's the same at Barcelona: Lionel Messi, then no-one, and after that (if anyone) Gerard Piqué. It's something Pep Guardiola was clear about in his mind when he took over at the Camp Nou and, as Messi developed, showed the door first to Ronaldinho and then to Samuel Eto'o. Real and Barça each have their top dog. PSG have three, and on big occasions like Wednesday, that's more of a crowd than ever.