Cristiano back in the goal-scoring groove: 10 goals in 6 games
The Portuguese striker went into the Betis game after bagging a brace against Depor, 2 vs. Valencia, a hat-trick against Real Sociedad and a PSG double.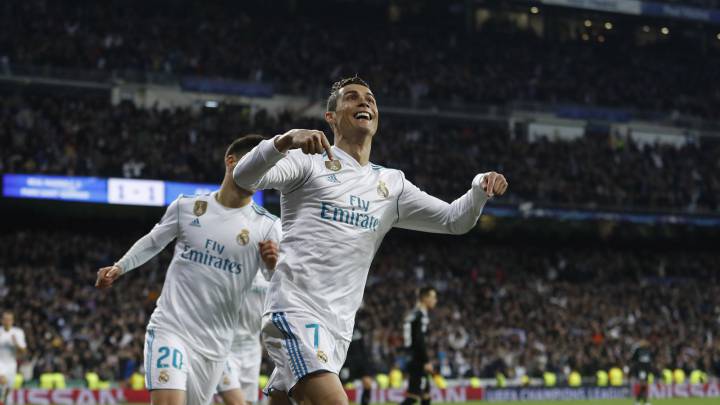 Cristiano Ronaldo has found his shooting boots and instinct for finding the target again, silencing his critics in the process, with nine goals in five games before his goal tonight against Betis made it 10 in six.
The goal rush commenced with the visit of Galician outfit deportivo to the Bernabeu on January 21 with the player from Madeira bagging a brace in a comfortable 7-1 win against the relegation threatened side. Another brace followed the following weekend as Zidane took his side to Mestalla to face Valencia in a 1-4 win. It was back to Valencia the following week as Madrid stumbled to a 2-2 draw against Levante with the Portuguese international subbed in the final minutes of the encounter.
Win over PSG
The Real Madrid No. 7 prepared for the visit of PSG in spectacular form putting three past Real Sociedad at the Bernabeu in match-day 23. His rich vein of form hitting the target continued mid-week with a Champions League double against the Ligue 1 side as part of a 3-1 win. 9 goals in 24 days ...the goal-scoring days are back !
Yet again, when the season enters into it's decisive phase, the player from Madeira responds with a total of 11 goals in the current UEFA Champions League as Madrid look ahead to the March 6th second leg against PSG in Parc des Princes with the side from the Spanish capital now favourites to progress.