Gary Neville blasted Arsenal for a "spineless" performance as they lost 3-0 to Manchester City in the EFL Cup final on Sunday.
Pep Guardiola's men were convincing victors at Wembley and rarely looked like being stopped from claiming their first piece of silverware under the Catalan coach.
Former Manchester United defender Neville, now a leading television pundit, branded some Arsenal players "a disgrace".
"Mustafi has to be stronger than that," Neville said on Sky Sports referring to Aguero's goal. "That is pathetic defending.
"[Aaron] Ramsey, [Granit] Xhaka, [Mesut] Ozil - you're walking on a football pitch at Wembley. Why are you walking? You're a disgrace. An absolute disgrace.
"I don't even want to talk about them because they've been an absolute disgrace. Ramsey and Xhaka walking on a football pitch. Absolutely spineless."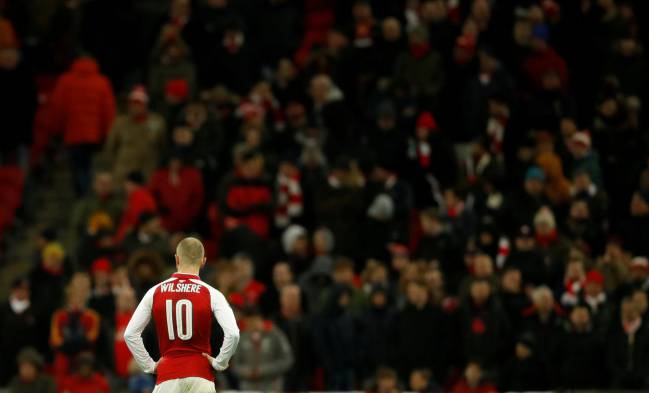 Thierry Henry says Arsenal switched off after the City's second goal
And Arsenal favourite Thierry Henry believes some players switched off once they were 2-0 down.
Henry said: "When you go 2-0 down against a team like Manchester City, as we saw, when running after the ball they kind of give up which is a bit difficult to understand.
"But they did [give up]. They [City] picked them off on the third and it was 3-0.
"What impresses me about Man City is Pep again won a final without conceding a goal. We say a lot about how his teams play, but they can defend well, high and in your half.
"I used to say when I played under Pep, what was impressive was how we won the ball back and that never got a mention, but hopefully with these guys we'll talk about it a little bit more."