Real Madrid to repurchase Omar Mascarell this summer
The Spanish club have an agreement built into the player's contract at Eintracht Frankfurt to bring him back, and the German side hope to get Marcos Llorente in his place.
Omar Mascarell looks likely to be the first summer signing for Real Madrid who will exercise their buy-back right stipulated in the player's contract at Eintract Frankfurt.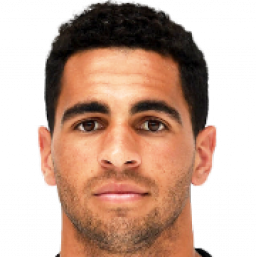 Zinedine Zidane is planning ahead and appears to have decided that a return to the Spanish capital for Mscarell would benefit the club. The young lad from the Canary Islands has produced some excellent performances in the Bundesliga and due to this Madrid can activate the four-million-euros repurchase agreement that was included in the contract when he moved in the opposite direction.
Mascarell's summer to impress Zidane
The 25-year old is seen as a sound defensive midfielder but the strategy from Madrid is two-fold. Allowing the player to join and work with the squad during the summer, at a time when other midfielders Casemiro, Modric, Kroos, Kovacic and Isco will be returning late after their World Cup duties, will give him a chance to prove his case for inclusion in Zidane's plans. Alternatively, if he is seen to be surplus to requirements, the club will take advantage of his perceived increase in transfer value and move him on to one of the other interested parties, possibly for as much as four times the buy-back cost.
Starting his career in his home of Tenerife, Mascarell joined Los Blancos' youth team in 2010, and then progressed with the club as a senior player. Loan spells for Derby County and Sporting Gijón then resulted in a permanent move to Frankfurt in 2016. He's proven himself to be a key part of the side that currently sits fifth in the league and have reached the domestic cup semi-final stage. Although out for the early part of the season following an Achilles tendon injury, Mascarell has returned stronger than ever and impressing. He did sit out the recent game against Stuttgart with a swollen foot.
Marcos Llorente the target
As for Eintracht Frankfurt, they are looking for alternatives to ensure that the effects of the loss of the midfielder, who has featured 31 times since joining, are minimised. For this, they have an eye on Madrid's 23-year old, Marcos Llorente who would occupy the same role as Mascarell.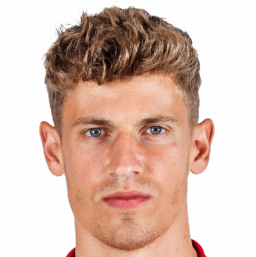 The idea would be to take the promising youngster on loan or, as with the man he'd be replacing, secure his transfer but allowing Madrid to include a buy-back option.