PSG-Real Madrid: Elimination comes at a heavy price
Paris Saint Germain crashed out of the Champions League at the hands of Real Madrid, a result that has implication beyond the field of play.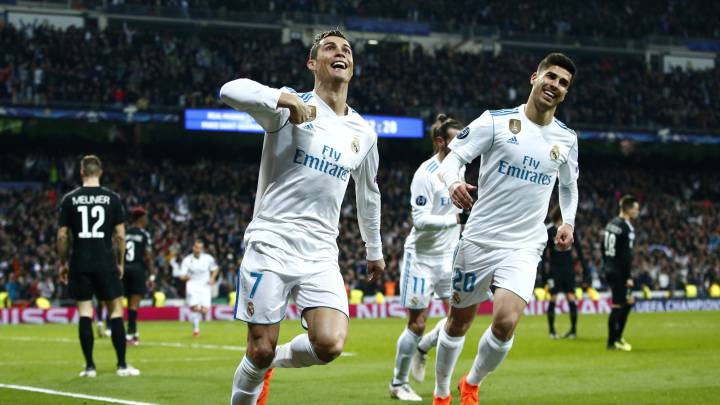 Real Madrid dumped Paris Saint Germain out of the Champions League on Tuesday night. The result will leave PSG hurting on a sporting level, but also in the pocket. Elimination comes at a high price.
PSG and Real Madrid fixated on glory in Kiev
Real Madrid are out of the LaLiga title race and eliminated from the Copa del Rey. All that remains to fight for is a third consecutive Champions League.
PSG also had a lot riding on European competition. They lead Ligue 1 and dominate domestic cup competitions in France. But this team has been brought together to win the Champions League. That is the obsession of Nasser Al-Khelaifi, the club president. That is why the club's Qatari backers parted with €418 million in the summer transfer market. Glory in Kiev is what they really wanted. And for the coach, Unai Emery, failure to deliver that trophy will almost certainly result in a loss of employment.
Significant loss of earnings awaits PSG
Beyond the sporting considerations, elimination from the Champions League at such an early stage will pose financial problems for the PSG. The club will miss out on the €6.5m figure that UEFA award to the eight quarter-finalists. And that figure does not take in to account the loss of sponsorship, gate receipts from at least one more sell-out at home, and other commercial income. According to an estimation by Le Parisien, PSG will lose out on €13m due to their failure to qualify for the next round. Given the club's precarious dance with Financial Fair Play, that figure is significant.
Up until the last-16, PSG had earned €26.2m from this edition of the Champions League (12.5 for participating, 1.5 per victory in the Group Stage, 0.5 per draw in the Group Stage, and 6 for reaching the knockout stage). Real Madrid brought in less - €25.2m - as a result of their lukewarm performance in the Group Stage. These figures do not include income from 'market pool', the system that allocates television money to each country.
Champions League
*Update 6 de marzo de 2018



Champions League
*Update 6 de marzo de 2018