TRIATHLON
Chainsaw attack: South African triathlete's legs can still be saved, doctors confirm
After being attacked with a chainsaw on Tuesday, surgeons are confident that Mhlengi Gwala's legs can still be saved.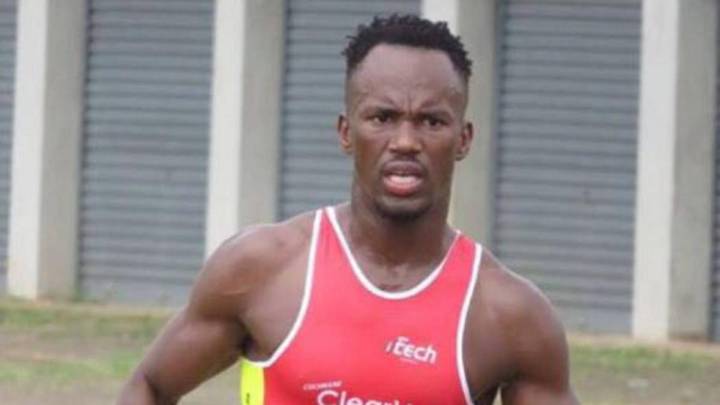 Doctors are convinced that they will be able to save Mhlengi Gwala's legs, South African news site News24 reported on Wednesday.
Gwala, 27, was attacked by chainsaw-wielding criminals who attempted to cut off his legs while he was training in Durban.
"He tried offering them his cellphone and money, but they pinned him down and tried to saw off his leg," said Gwala's athletic sponsor Sue de la Porte.
After struggling, the triathlete managed to drag himself to safety.
Police spokesperson Nqobile Gwala told the BBC that the attack is being treated as an attempted murder.
A friend of mine, cycling in the Durban area was robbed by three people this morning, Then they attempted to saw off both legs with a chainsaw. Blade too blunt and only got half way through one and started on the other. Absolutely disgusting! How safe are we on SA roads?

— Henri Schoeman (@H_Schoeman) 6 March 2018
Gwala's legs will be saved
According to Dennis Jackson, a biokineticist and director of the Elite Athlete Development Programme – which Gwala is part of – surgeons are confident that they will be able to save the triathlete's legs.
"At this point, the surgery is all-important. Thereafter, it'll be a long process. From our side we hope to get him the best [treatment] he can get," Jackson said.
"He's come from a lot. He's a very strong-minded person. His history is one where he had to fight against the odds – he taught himself to swim, taught himself to do triathlons, he'll get through, and he'll come back."
Crowdfunding to help Gwala pay for medical bills
IRONMAN South Africa is saddened to hear about the incident that took place in Durban to Mhlengi Gwala while training. We send best wishes and a speedy recovery. pic.twitter.com/e80AuwTdP9

— IRONMAN South Africa (@IMSouthAfrica) 7 March 2018
People all over South Africa are starting to dig into their own pockets to help Gwala pay for the medical treatment he requires, Times Live reported.
On Wednesday morning, a crowdfunding campaign entitled "Get Mhlengi back on his bike" was launched.
"We are hoping to raise funds to support him with all his medical expenses, transportation, bike replacement and rehabilitation costs," the crowdfunding campaign's webpage reads.
"We want to see him back on his bike!".
A target of R300,000 (€20,369) was posted. Within a couple of hours, almost half of the goal had been reached.