PSG fear Champions League failure will lead to Neymar exit
The French side were dumped out of Europe by Real Madrid, and are fretting that record breaking signing Neymar won't stick around, with Marquinhos pleading with him to stay.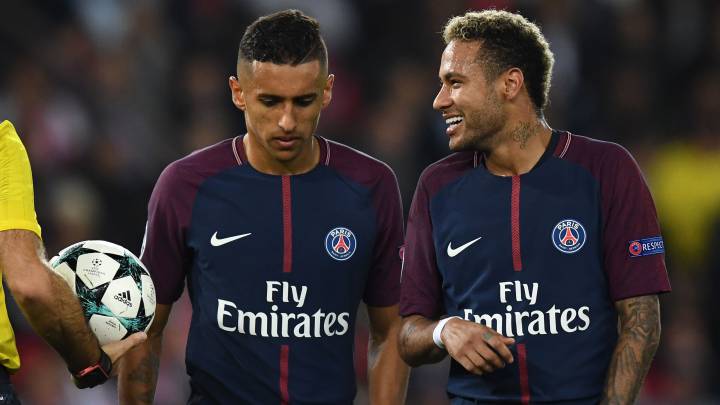 Since Al-Khelaifi arrived at PSG, the French club have spent an authentic mountain of cash to bring some of the world's best players to Paris, all with one objective: to win the Champions League. But the trophy continues to elude them, despite their dominance of the domestic scene.
PSG dealt a hammer blow by Real Madrid
But their elimination at the hands of Real Madrid in the round of 16 has left the dressing room and the fans shattered, and led to calls for a clean out of the squad. And added to that is the fear of losing Neymar, their star signing, who arrived for a world record fee with the aim of becoming the world's best out of the shadow of Messi, but who knows he'll struggle to win the Ballon d'Or without playing a major role at the sharp end of Europe's premier club competition.
There's no doubt Neymar, before his injury, has been playing at a very high level in Paris, but the constant rumours about a possible move to Real Madrid and the poor showing of his club in the Champions League have a very high chance of unsettling him. At least that's what his team-mate and fellow Brazilian Marquinhos fears.
Marquinhos pleads with Neymar to stay
The defender admitted in an interview with L'Equipe that "it's time to stick together", and that "glory will come, despite all the frustration". And he sees retaining Neymar as key to PSG's eventual conquest of Europe's crown pleading with the striker "in particular" to "stay". "Neymar is a vital player for us, and he should have faith in our project, our team and our players".