Zidane discusses Real Madrid's tie against Juventus
The Madrid coach also talked about LaLiga, Girona, and the situation with Gareth Bale and his place in the starting eleven.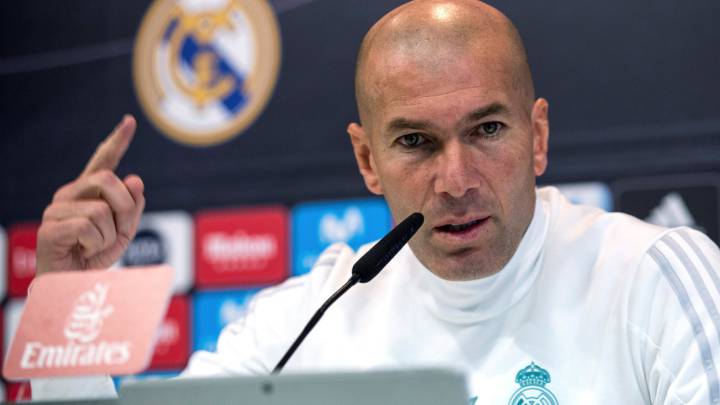 Real Madrid coach Zinedine Zidane spoke to the press ahead of his side's game against Girona at the Santiago Bernabéu on Sunday evening (20:45 CET).
A quiet week: "It's been a good chance for us to train and recover. The players have had two days off".
Neymar at Madrid: "Everyone has their own opinion. He's a great player but he doesn't play for Madrid. I can only speak about my players; those are your comments. I don't want to speak about a player who isn't one of ours. We respect PSG; it's not for us to talk about these things".
Is Bale sad? "No, he's not sad. He's happy to be at the club and has shown that. He's a key player for this squad".
Juventus: "They're looking strong at the moment, as they were last year. They're very competitive. It will be a tough game, which is 50-50. We'll see after the first leg. Juve were very important in my playing career; avoiding them would've been nice, but that's what the draw has given us. I'm focused on the two legs and I'll leave aside my ties with the club".
Girona: "LaLiga is very competitive and there are no small teams. They're having a great season and we can all see what they've achieved. The most important thing, though, is how we approach the game. We have to win tomorrow".