Robert Lewandowski is Real Madrid's chosen one to lead the line next season with manager Zinedine Zidane giving the go-ahead.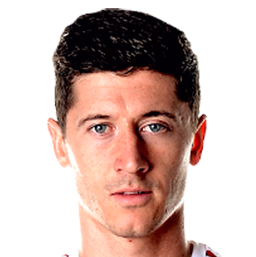 Lewandowski: target number one
With all key parties in Madrid aligned, the operation to bring in the Polish striker has gathered pace with an agreement in principle already sorted with the player's agent, the Israeli Pini Zahavi. The Bayern forward turns 30 in August so this represents a decision to go for very much tried and tested rather than potential, a change from recent transfer policy at the Santiago Bernabéu.
In the 2012-13 season, the-then Borussia Dortmund striker scored four goals against Madrid in the first leg of the Champions League semi-final. Madrid president Florentino Pérez took advantage of the return game in Spain to speak with the player, sharing his desire to sign him.
"Do you want to play in Madrid?" he asked, with Lewandowski respondng: "Speak with my representative." The following year he signed for Bayern.
Madrid has not yet made contact with the German club, who it should be noted do not want to let their top scorer leave, however it is believed that a price close to 100 million euros could open the doors. This value could be made up with Madrid forgoing the 42 million to be paid by the German club next summer to keep James Rodriguez, currently on loan.
Kane discarded
Lewandowski as the priority means that Madrid have pushed back on the idea of signing Harry Kane. The club felt that the Tottenham would put an exorbitant price on the English striker's head and there were also concerns that his introverted nature could make it difficult for him to adapt to new surroundings, as has been seen before.