Barcelona's Gerard Piqué whistled while training with Spain
The Barça defender took part in the open doors training session on Monday afternoon ahead of the clash with Argentina, and didn't feel all the love of supporters.
Gerard Piqué was part of the squad out in front of supporters on Monday evening as manager Julen Lopetegui opened the doors of the Wanda Metropolitano. The Barcelona centre half was met with some whistles from the crowd just a day before his team takes to the same field in an international friendly against Argentina.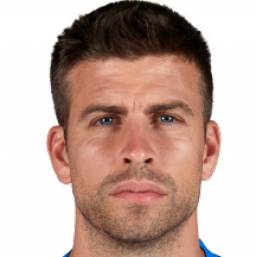 Minority whistles for Barça star
The session held allowed over 40,000 fans to see their heroes go through their paces - it was even played live online for more to see - and a constant noise of support was given, although one man in particular was singled out for some 'discontent'. It should be said, however, that the whistling towards Piqué was not from the majority. Of course, this is not the first time the Spaniard has been abused either on or off the pitch.
The key point of the training when the group of fans targeted Piqué was when there was a crossing drill. When the Barça man shot at goal, whether it went in or not, the whistles blow.