F1 | Bahrain GP
F1 Raceweek: Mercedes aiming for six of the best - Bahrain GP in numbers
The Bahrain GP is the next stop on the F1 calendar. Can Mercedes continue their qualifying dominance or will Sebastian Vettel prevail again?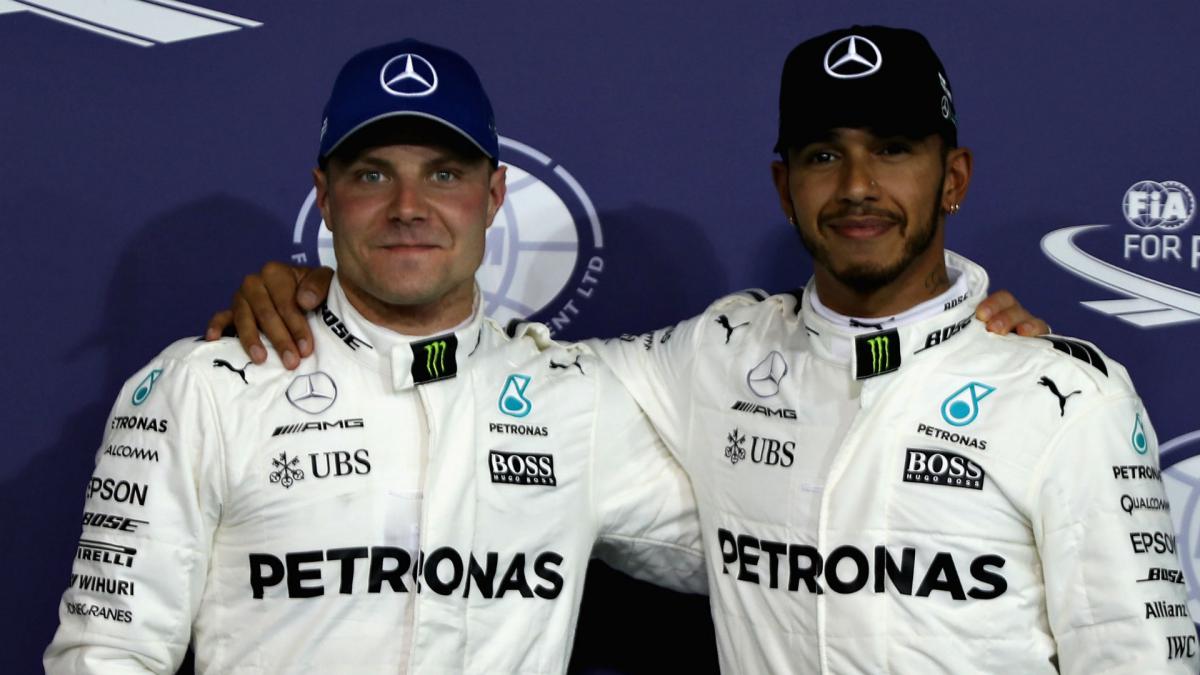 As he looks to bounce back from the software issue that cost him victory in Australia, Lewis Hamilton may be encouraged by Mercedes' record at the Bahrain Grand Prix.
The Silver Arrows have dominated qualifying at this circuit in recent years, while the defending champion is seeking a second successive pole position to start the 2018 campaign.
Sebastian Vettel was the man to capitalise on Hamilton's Melbourne malfunction, and the Ferrari man has his own record to set this weekend.
Below, we've picked out some of the key numbers as the Formula One bandwagon rolls into Sakhir.
3 - Vettel and Fernando Alonso have recorded the most F1 wins in Bahrain.
2 - Furthermore, either Vettel or Hamilton could become the driver to record the most pole positions at Sakhir (currently joined with Michael Schumacher and Nico Rosberg).
6 - Mercedes have started from pole position five times in a row in Bahrain; if they record one more it would equal their best streak at a single circuit (alongside China).
7 - Only Ferrari (in Japan between 1998 and 2004) and Williams (in Britain from 1991 to 1997), have ever recorded a better streak at a single circuit.
2 - Ferrari have not won the opening two races of a season since 2004 (Schumacher in Australia and Malaysia).
1 - Only once in his career - in 2011 - has Vettel won the opening two grands prix of the year (Australia and Malaysia, during his time at Red Bull).
12 - Sakhir is the circuit where Kimi Raikkonen has raced the most without either winning or starting from pole position.
8 - However, at no other grand prix has he recorded more podium finishes than in Bahrain (alongside Hungary).
99 - Former world champions Alonso and Raikkonen are both enduring their worst winless streaks in F1. The Spaniard has failed to win any of his last 90 races and the Finn his previous 95. The longest gap between two wins was set by Riccardo Patrese after a barren run between 1983 and 1990.