Man Utd's Rashford thanks Madrid's Cristiano Ronaldo for gift
The Manchester United striker took to social media to send a message of thanks to the Real Madrid number seven after he received a special something.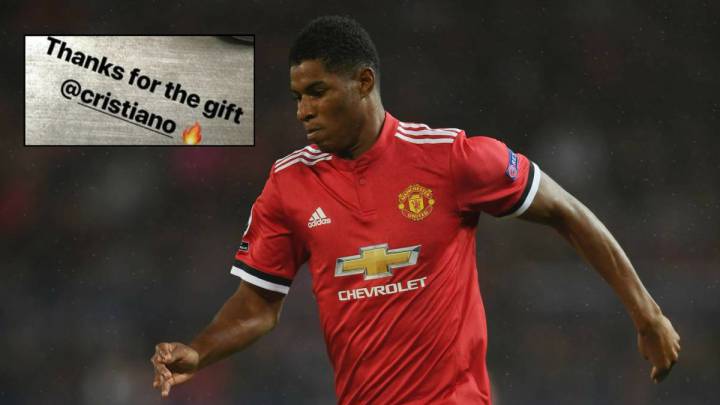 The young star making a name for himself at Old Trafford, Marcus Rashford, posted a message of thanks on his Instagram account on Monday. The thank you was for Real Madrid's Cristiano Ronaldo.
Limited edition gift from a legend
Although the Portuguese talisman used to play for Manchester United, the two players never crossed paths during their playing time. The record transfer to the Spanish capital happened when Rashford was just 11 years old.
One thing they do have in common - as well as scoring goals for the Red Devils - is that both wear the Nike brand on their feet and it was a pair of Nike Air Max 97 CR7 that were gifted to the 20-year old. A limited edition set that had been sold out but Cristiano was able to get his hands on it.
The standard version of this boot sells in Spain for 180 euros and several of the designs have already sold out. For this the simple message, "Thanks for the gift Cristiano" was sent.