Injured Diego Costa could miss Arsenal Europa League tie
After going through tests on Friday morning, following his injury during the quarter final against Sporting CP, the club has confirmed that his return date is unknown.
Atlético Madrid forward Diego Costa risks missing their Europa League semi-final games against Arsenal after he was diagnosed with a hamstring injury on Friday.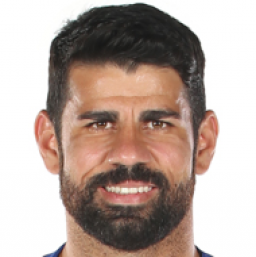 Costa injury puts Arsenal tie at risk
Spain striker Costa was forced off early in the second half of Atletico's 1-0 loss at Sporting Lisbon on Thursday which took them into the last four of the competition 2-1 on aggregate.
"Upon returning to Madrid the club's medical services did tests on our striker and their report indicates he suffered a hamstring strain in his left leg and his availability will be determined by how the injury develops," said a statement from the Liga side.
Atletico visit Arsenal in the first leg of their semi-final tie on April 26, playing them at home in the return leg at the Wanda Metropolitano on May 3.
More: See how Arsenal fans reacted to Europa League semi with Atlético Madrid
Costa was a frequent tormentor of Arsenal in his three seasons with Chelsea, scoring in two victories over Arsene Wenger's side in the Premier League, and also helped get Gabriel Paulista sent off in a 2-0 win.
Costa, who returned to Atletico last year and has scored six goals in 18 games this season, also netted for Chelsea against Arsenal in the 2017 FA Cup final, which the Gunners won 2-1.