There was no player better than De Bruyne - Guardiola backs City man for PFA award
Kevin De Bruyne deserves to win the PFA Player of the Year award ahead of Mohamed Salah, says Manchester City boss Pep Guardiola.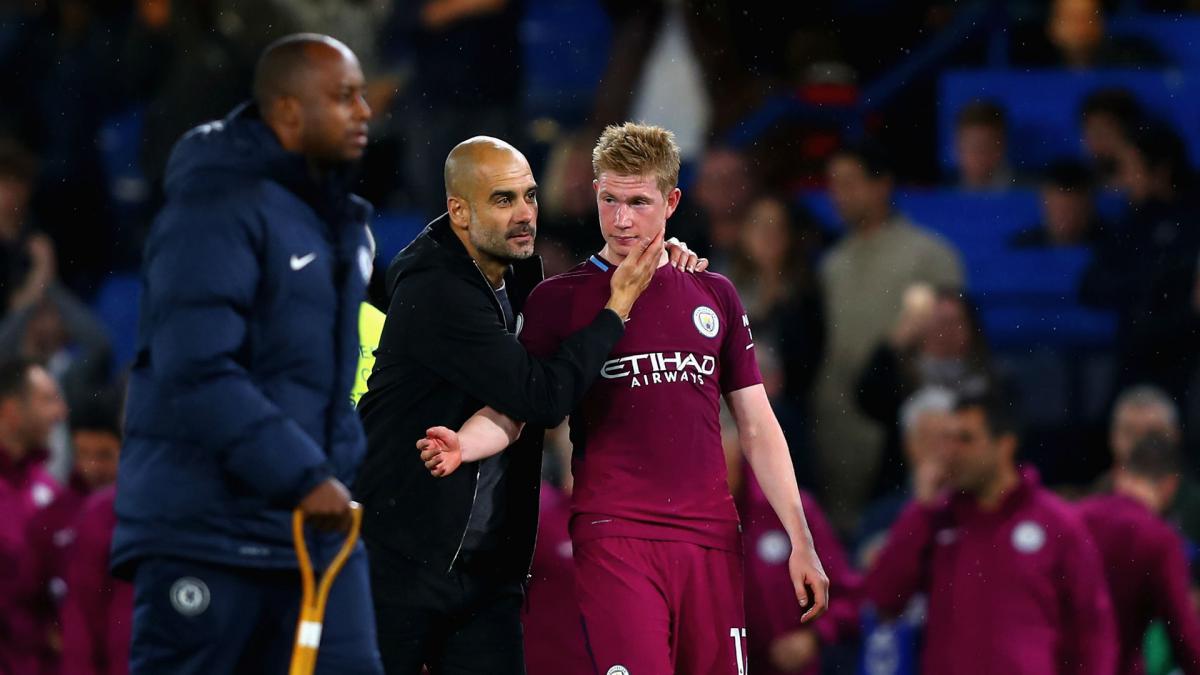 Pep Guardiola insists there has been no Premier League player better than Manchester City's Kevin De Bruyne this season.
De Bruyne is in the running to be named the PFA Player of the Year, but 41-goal Liverpool winger Mohamed Salah is expected to edge the top honour at Sunday's awards ceremony.
However, when questioned after City's 5-0 thrashing of Swansea City, Guardiola was quick to back De Bruyne's claims, insisting voting players should have looked beyond statistics.
"I know my opinion about these awards so, if [De Bruyne] doesn't win, congratulations to the guy who is going to win," Guardiola told a news conference.
"But from my point of view, when you are analysing nine months or 10 months, there was no player better than him. In terms of the continuity and playing every three days in all competitions, he was there.
"I am sorry, maybe with numbers, there are numbers guys better than him, but no player in this season, with the team who wins [the title] five games before the end. He was the best.
"It is my opinion and the opinion of the players can be another one. If that has happened, congratulations to the guy who is going to win - I would like to feel that he deserved it.
"But at the end, in summer time, we will be at home being champions and, for that to happen, the players have to play."
Guardiola also addressed John Stones' absence from the City team, adding that he hopes to see the England man fit for the World Cup.
"[Stones] is injured - he has a problem in the adductors or something," the Catalan said. "He isn't playing for the team, he's getting better.
"Hopefully he can play the last games and reach the World Cup, but now, in the last games, since coming back from the national team, again he's injured. I think he will be fine [for the World Cup]."