Zidane: "Benzema made the difference and he deserved it"
Zinedine Zidane singled out Karim Benzema and Keylor Navas for praise after Real Madrid progressed to a third consecutive Champions League final.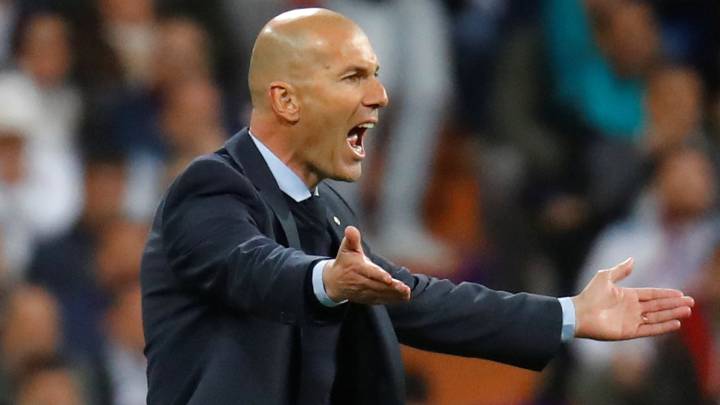 Real Madrid coach Zinedine Zidane spoke to the press after his side qualified for a third consecutive Champions League final with a 2-2 draw against Bayern Munich at the Bernabéu.
Zidane: 'This is the emotion of football"
A fourth final in five years:
"Now we can be really happy, even though we had to suffer as much as we did today. Too much. But that's also the beautiful thing about it. This is football and that's the emotion of it. When it ends well, it's even better."
Bayern made it difficult:
"When it's 1-2 and they score against you, everything changes in two minutes. That's what happened to us but in the end we've played against some massive teams like Juve and PSG. We've beaten three massive teams and you can't do that without suffering."
Navas and Benzema receive special praise
Real Madrid fail to win at the Bernabéu:
"So the best thing is that the final is in Kiev? Well, yes [Smiles]. We would always play at the Bernabéu if I had my way. Now we've got to relax ahead of the final."
Keylor Navas and Karim Benzema:
"I'm happy for Karim because he deserves it. He's never stopped working and he made the difference today. I'm happy for the team. And then Keylor's performance. He made a lot of saves in the second half and came out for the ball with these great players. We're really pleased."



Champions League
*Update 1 de mayo de 2018