LALIGA
Inui confirms he is leaving Eibar: "I want to continue growing"
The Japanese winger says he wants to keep growing and confirms he will leave Eibar at the end of the season without saying where he will go.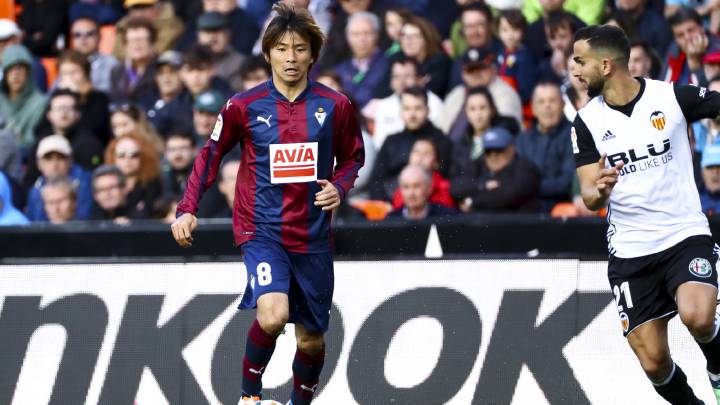 Japanese winger Takashi Inui has confirmed that he will leave Eibar at the end of the season. The 29-year-old did not state where he would be going, however, with Javier Tebas reporting that he would be signing with Real Betis. "I will play my last three games with Eibar. Where? i can't say but I want to keep growing."
"In Eibar I grow too, it's sad to go after the great moments that I've had here," Inui said. "I know that I can rise to another level in a different place. I have seen many players that have gotten better in their 30's," he continued.
The winger wants to finish the season well with an eye on the World Cup. "I'm also worried about going to the World Cup with Japan," Inui said. Japan have a new manager in Akira Nishino.