BRAZIL
Deceased Santos president left posthumous letter criticising Neymar and his father
Luis Alvaro de Oliveira Ribeiro died in 2016 but in a letter he penned before his death, he was highly critical of Neymar and his father over his transfer to Barcelona. Cruz Azul vs America: Liga MX, live online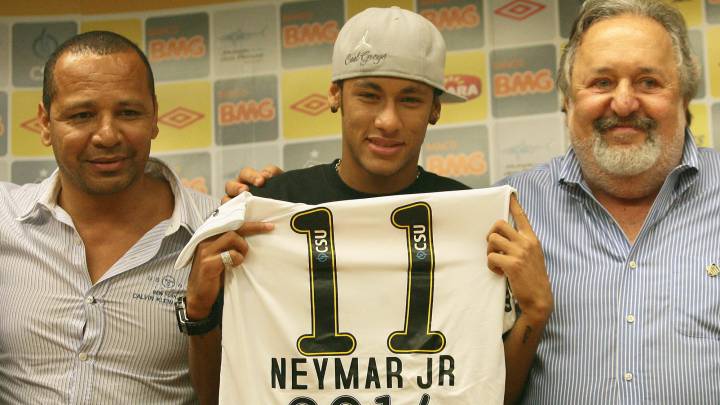 Luis Alvaro de Oliveira Ribeiro died on August 16, 2016. He presided over Neymar's former club, Santos, between December 2009 and May 2014. The former club president left a note before he died that was highly critical of Neymar and his father and his transfer out of Brazil, which took place during his term at the club. The letter in question showed a man who was still not over the transfer scandal.
The letter read, "Santos and I personally never received any information or document, before the end of the Club World Cup in Japan, that Neymar's father had received payments from Barcelona." In 2014, it was published that Neymar had received €10 million from Barcelona six days before the Club World Cup final in exchange for the striker's commitment to a move to the Camp Nou.
"Santos played that final with a player who had received money from the opponents, which influenced the game that Neymar Junior played and the rest of his games with Santos. It was the same play who liked to dribble by opponents, he seemed to be counting down the minutes to leave. I already told the press this," he said, "and unfortunately it is a fact."
The amount of the transfer of Neymar to Barcelona is estimated at €88.2 million although it was never stated definitively what Barcelona paid. The Brazilian striker signed for PSG this past summer for €222 million, which was the most expensive signing in the history of football.