Mayweather: Pacquiao-Matthysse is a very exciting fight
The multiple-weight world champion, who is currently in the Philippines, gave his take on Manny Pacquiao's upcoming fight.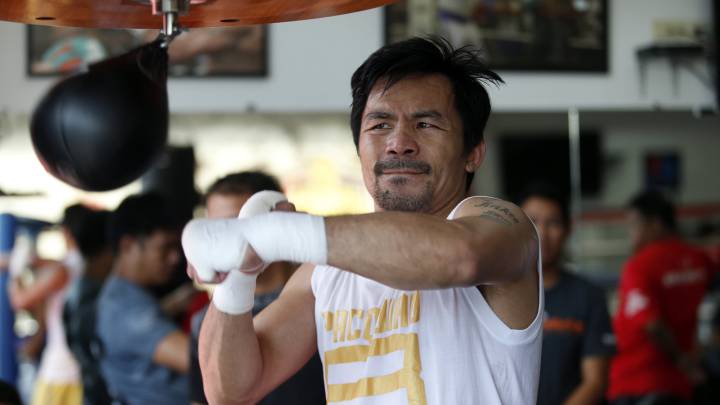 Retired five division world champion Floyd Mayweather Jr. gave his opinion regarding the upcoming showdown between his former rival Manny Pacquiao and the Argentinian boxer Lucas Matthysse.
Money, who is currently on a tour of Asia and made a stop in the Philippines, said that both Pacquiao and Matthysse are 'great fighters' and that the match will be a 'very exciting' one.
'That's a good match-up, a very exciting fight,' Mayweather said upon his arrival in Manila on Tuesday.
'Manny Pacquiao and Lucas Matthysse are great fighters. So it's a great match-up. They are both former world champions, so it should be a very, very good fight.'
Pacquiao and Matthysse will fight for the WBA welterweight title on 14 July in Kuala Lumpur.
Mayweather wants to have lunch with Pacquiao
Money owns a victory over Pac-Man. He defeated the Filipino boxer via unanimous decision back in May 2015.
However, the American boxing great welcomes the opportunity to meet with his former rival.
'Hopefully we can sit down and meet, probably have lunch or dinner and just see how everything's been going for Manny and his team,' Mayweather said.
Upon his arrival, Money also took the chance to shut down the notion of a possible rematch with Pac-Man.
'I'm an old man now. There's no more fighting for Floyd Mayweather.'