Pini Zahavi: Meet the man tasked with getting Neymar to Madrid
The 74-year-old Israeli intermediary faces a busy summer as he tries to seal moves to Real Madrid for Neymar and Robert Lewandowski.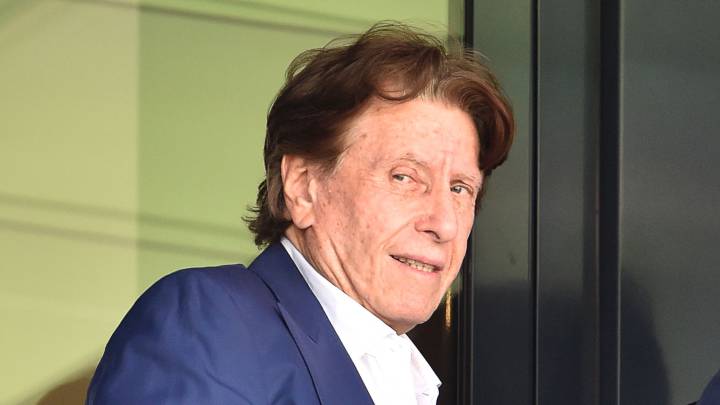 Pini Zahavi has carved himself a reputation as a tough negotiator and an expert at securing moves for under-contract players.
Pini Zahavi involved with Abramovic Chelsea purchase
Born in Israel in 1943, Zahavi rose to prominence by managing the career of Rio Ferdinand, who moved from West Ham to Leeds, and then on to Manchester United for €46 million in 2002.
Zahavi was also involved with Roman Abramovic's purchase of Chelsea in 2003, and the Russian magnate compensated him with commissions from the signings of players such as Michael Essien and Petr Cech. The 74-year-old brokered the transfer of Javier Mascherano and Carlos Tévez from Corinthians to West Ham in 2006 (which caused West Ham to incur a fine for failing to provide the Premier League with the necessary documentation).
---
Neymar's father instructs Pini Zahavi to secure his son's exit from PSG.
---
Over a decade later, Zahavi now takes care of Robert Lewandowski's affairs, and his objective is to secure the Bayern Munich striker a move to Real Madrid. Last summer, Zahavi acted as an intermediary in Neymar's world-record move from Barcelona to PSG and received a commission of €12m for his troubles. His next assignment, along with Lewandowski, is to pave the way for Neymar's next move: to Real Madrid. Despite having previously stated that Neymar could not play in the same team as Lionel Messi or Cristiano Ronaldo, Zahavi met with Neymar's father on 24 April regarding a move to one of Europe's top clubs.
Lower profile than Mendes or Raiola
Zahavi tries to maintain a low profile, unlike 'super agents' Jorge Mendes and Mino Raiola. He is rarely seen in the boxes at stadiums, and he refers to himself simply as an 'intermediary'.
"I put players and investors in contact with clubs, nothing more," he has stated. "I bring people together and they pay me." He first began to build his network of contacts while working as a sports journalist. It is because of that extensive network that he now finds himself behind the scenes on some of the biggest transfers in world football.