Spain punished for fielding ineligible players, will not go to World Cup
World Rugby confirmed on Tuesday that Russia will compete in the 2019 World Cup, with Romania, Belgium and Spain all penalised.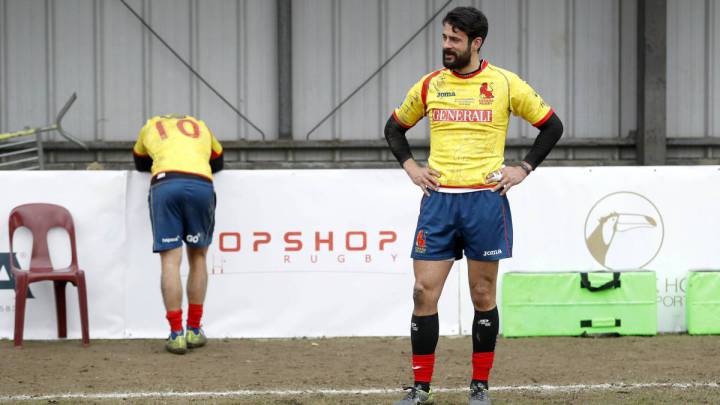 Russia have qualified for the 2019 Rugby World Cup after Romania - who had initially taken the slot - Spain and Belgium were docked points for repeatedly using ineligible players during the qualifying competition, World Rugby said on Tuesday.
In the latest twist to a complicated and controversial series of matches and following an investigation by the independent Judicial and Disputes committee, World Rugby docked the three nations five match points for each ineligible player used. That equated to 30 points for Romania and Belgium - who did it in six qualifying matches, and 40 for Spain, who broke the rules on eight occasions.
Germany and Portugal to face in play-off
After a "remodelling" of the qualification process, Russia emerged top to advance to next year's tournament in Japan. It will be their second appearance following 2011 in New Zealand when they lost all four pool games.
Germany, who have never been in the World Cup, now have another chance as they are promoted to face Portugal in a playoff, though the winners face a daunting final step with a two-legged playoff against Samoa for a place in the tournament.
The winner on aggregate will qualify for Japan 2019 in Pool A, alongside the hosts, Ireland, Scotland and Russia. The loser will still have a chance of progress via the Repechage competition in November.
Belgium, Romania and Spain were also given hefty fines, though suspended for five years. All the decisions are subject to appeal within 14 days.
Spain's appeal to replay their match against Belgium, when a Romanian referee was in charge and Spain's shock defeat sent Romania through at their expense, was rejected, despite the sport's governing body supporting it.
"Having considered all the evidence, including submissions from World Rugby, Rugby Europe, Spain and Belgium, the independent committee refused the request made by World Rugby and Spain to set aside the result of the match and determined that the match should not be replayed," the committee said in a statement.
Spanish Rugby Federation consider appeal
In reference to the entire investigation, the committee added: "The Independent disputes committee determined that, although mistakes were made by Rugby Europe and participating unions, they had not acted in bad faith. The committee also recommended that World Rugby re-emphasise the importance and sanctity of Regulation 8 (eligibility) and any other steps that will prevent a repeat of these circumstances."
The Spanish Rugby Federation said they were very disappointed by the decisions and were considering an appeal.
"It should be recognised that the (eligibility) rule is confusing and World Rugby should have created a procedure and created a system to avoid these type of undesirable situations from happening," the federation said in a statement.