Neymar: "It's a difficult time, nobody is more afraid than me"
The PSG and Brazil star is being strongly linked with a move to Real Madrid and has spoken out about the importance of family and friends in helping him overcome his fear.
Neymar Jr's return to the pitch is near following a long and difficult foot injury and on Wednesday he is expected to be shown off in an open-door training session that his club Paris Saint Germain has planned to delight their fans.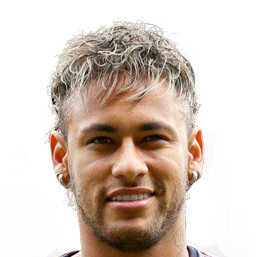 Neymar anxious and scared
But the key date for the superstar is the third day of June. That is when Neymar is expected to return in a game, when Brazil take on Croatia in a World Cup warm-up match in London. It will be an emotional day but also one of respect and fear, as the PSG forward confessed in an interview with Jornal Nacional.
"This is a difficult time, one of the most difficult that I have faced. I know that everyone is nervous, but nobody is more anxious than me to go back and nobody is more afraid than me, "said Neymar.
Neymar has already been cautious about his injury. A few days ago, speaking with Brazilian legend Zico, he said he needed to "lose my fear as quickly as possible to be ready for the World Cup."
Family support for Neymar
Over the past three months without football he has had to rely a lot on his family and friends. That is why he decided to spend all his recovery time in Brazil surrounded by his loved ones.
"Everyone was always cheery and it became the norm. This made me happy and helped me with the day-to-day work and the stress. Millions of things go through my head. I'm scared," he confessed.
Neymar went to Paris a few days ago to join in the festivities of PSG's end of season celebrations with his teammates. On Tuesday he was seen out with his friend and compatriot Dani Alves at a charity dinner of the Parisian club. At the gala, Arnaud Lagardere, a well-known personality in France, paid 240,000 euros for one of the Neymar's shirts.