FRANCE
Mbappé: "It's a problem to be the best player at youth level"
In an interview with 'Le Parisien', Mbappé confessed that his defending needs to improve because he didn't have to when he was playing at youth level.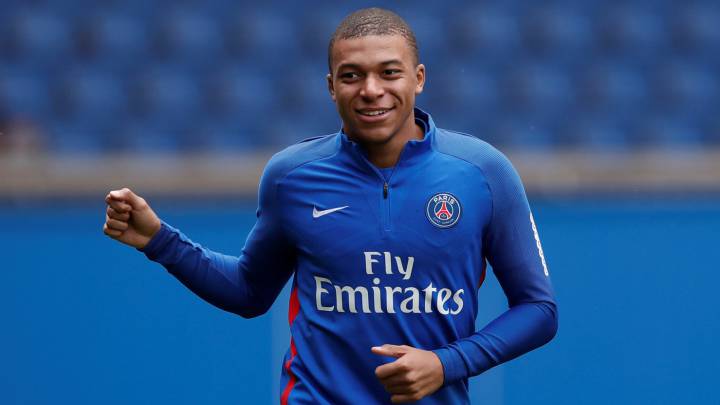 French international, Kylian Mbappé, has expressed his enthusiasm to play in the World Cup this summer after a successful first season with PSG in which he won four titles. The interview was published on Friday in "Le Parisien" after Didier Deschamps announced his squad for the tournament on Thursday night.
"It's a dream that will become reality. The national team has players with talent, the whole world knows that. Now, we have to come together as a team because games are won as a whole and not just the sum of the talent," he says.
Mbappé, 19 years of age, cost PSG €180 million last summer, says: "I am a young player trying to get a spot in the team. I managed a place because the manager had confidence in me and I put in a good performance."
He also referenced the Champions League against Real Madrid as a "negative point" in the season. "We worked hard all year to achieve this kind of objective - a national quadruple. We can't forget the Champions League but you can't assess the season focusing solely on the Champions League," he explained.
The teenager, who has a five-year contract with PSG, said he is "very happy" with the opportunity "to play and develop" that the French club has given him.
He also said that being the "best player at youth level is a problem" because before, his teammates told him defended for him and the consequence is that he has to improve in this area.