Nainggolan retires from Belgium duty after World Cup snub
Roma midfielder Radja Nainggolan has called time on his international career after Roberto Martinez dropped him for the 2018 World Cup.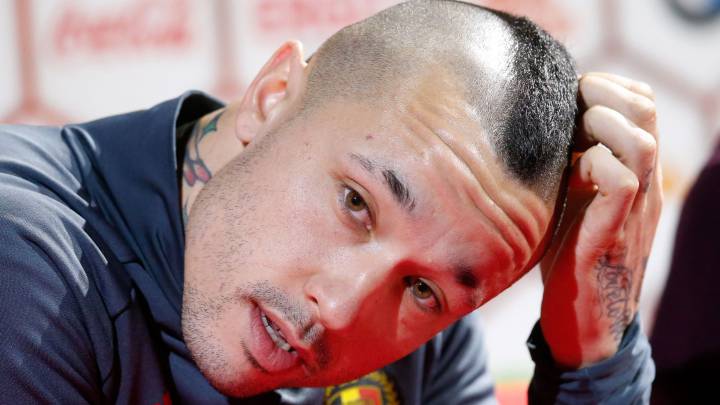 Radja Nainggolan has announced his retirement from international football after the Roma midfielder was left out of Belgium's provisional World Cup squad.
Read: Belgium 2018 World Cup squad: Nainggolan left out
After helping his Serie A side to a Champions League semi-final place, where they finally succumbed to a free-scoring Liverpool side, the player was omitted from the 28-man squad chosen by Roberto Martinez.
'Top player' Nainggolan out for 'tactical reasons'
The Belgian manager said that the decision was "tactical" despite describing the 30-year old as a "top player".
After missing out of what is almost certainly his last World Cup, Nainggolan posted a message on social media:
"Very reluctantly my international career comes to an end. I've always done everything I could to represent my country."