Perennially tipped to challenge, Belgium have made a habit of failing to live up to such expectations of success. A side reminiscent of the pre-Euro 2008 Spain, they are yet to take that definitive step forwards at that toughest point: when it comes to the crunch; when the best are separated from the rest. Having amassed a generation of footballers without precedent in the country's history, the Belgians have spent the past four years disappointing on the big stage, registering quarter-final exits at both World Cup 2014 and Euro 2016. In France last summer, they were surprisingly knocked out by Wales; in Brazil two years earlier, they were denied a semi-final place by Lionel Messi's Argentina.
Belgium ought to head to Russia full of confidence: in figures such as Eden Hazard, Kevin de Bruyne, Thibaut Courtois, Romelu Lukaku and Dries Mertens, they boast players of proven quality who are important elements of their club sides and now have sufficient experience under their belts to lead the Red Devils to a big showing at a World Cup. They look ready to leave that 'underachievers' tag behind. The arrival in the dugout of Roberto Martínez, who has taken the team in a new direction following four years under former coach Marc Wilmots, has yielded a more competitive outfit. Martínez has revolutionised the team's playing system, putting a smile back on the players' faces, moulding a more lethal attack and - in doing so remedying one of the side's weaknesses - a sturdier defensive unit. Belgium have everything in their locker. Now they just have to show it when it truly matters. Russia 2018 could, and should, be their World Cup.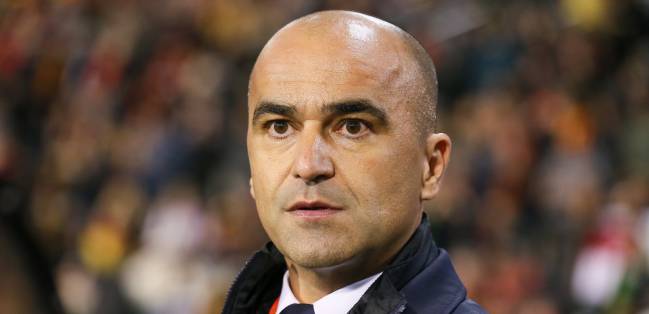 DOB: 13/07/1973
Preferred system: 4-2-3-1
Matches: 16
W/D/L: 11/4/1
With the Belgian FA trawling the globe for Wilmots' replacement – a worldwide search that even saw the body advertise the post on its website – the appointment of Martínez certainly raised eyebrows. Indeed, more than 40 coaches had been in the running for the job finally given to the Spaniard. However, his experience of handling a good few of Belgium's talents during his spell as boss of Premier League club Everton (Lukaku, Kevin Mirallas, Marouane Fellaini...) won out, despite the lack of international competition – either with club or country – on his managerial CV.
After a testing debut that saw an unconvincing Belgium fall to a comprehensive 2-0 friendly defeat to Spain on home turf, Martínez has found a formula that has brought excellent results, implementing a brave change of set-up that has better suited the characteristics of his players. With three at the back, a formation that has evolved from an initial 3-5-1-1 to a 3-4-2-1 has given his wonderful attacking midfielders greater freedom. Now it remains to be seen whether he maintains this enticing approach against tougher opponents in Russia.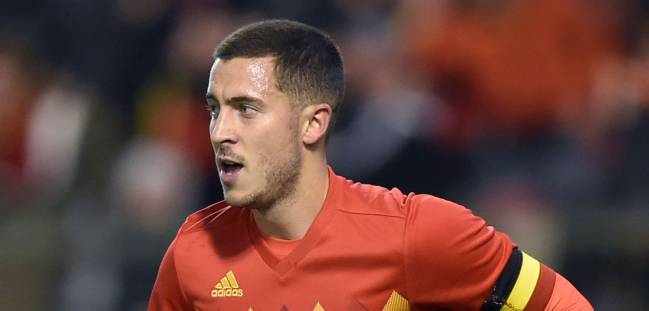 DOB: 07/01/1991
Position: Midfielder
Age: 26
Club: Chelsea
Height: 173 cm
Weight: 76 kg
Caps: 82
Goals: 21
Without doubt the star of Belgium's 'golden generation'. Firmly established as the first name on the team sheet both at his club, Chelsea, and with his national side, Hazard is one of the world's best players and comes into the World Cup at the peak of his footballing powers. When he's on song, he's very difficult to stop. He likes to roam across his team's forward line, but is at his most comfortable when attacking defences from a starting position out on the left flank. He possesses supreme dribbling ability and sets up goals for fun, while also boasting quite an eye for the back of the net himself. At Euro 2016, he was the tournament's leading provider of assists. If Hazard is at his best, the sky's the limit for Belgium.