Messi: Everest climber puts Barça star on top of the world
Dan Zengluobu posed at the summit of Mount Everest with a shirt bearing the name of La Albiceleste's Lionel Messi.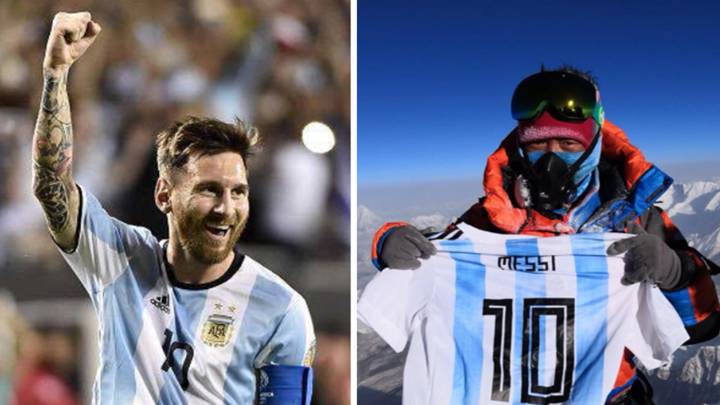 Lionel Messi is on top of the world. The Barcelona and Argentina man is used to receiving messages of adoration from his fans, but he responded to one particularly amazing photo through his official Facebook account.
Messi looks down from above
Climber Dan Zengluobu reached the summit of Mount Everest – 8,848 metres above sea level – and took a 'Messi' Argentina shirt with him.
Zengluobo posed at the summit with the Albiceleste shirt, and the image made its way to Messi himself. "Congratulations to Dan Zengluobu for reaching the summit of Everest, an incredible achievement! And many thanks for showing me your affection from up there," he wrote on Facebook.
The 30-year-old is currently training with the Argentine national team in Buenos Aires. Jorge Sampaoli's side have friendles with Haiti and Israel before travelling to Russia for the World Cup.