REAL MADRID
5 key moments for Real Madrid in the Champions League 2017-18
Real Madrid started their journey on 13th of September against APOEL Nicosia and that journey ended on May 26th against Liverpool with another title.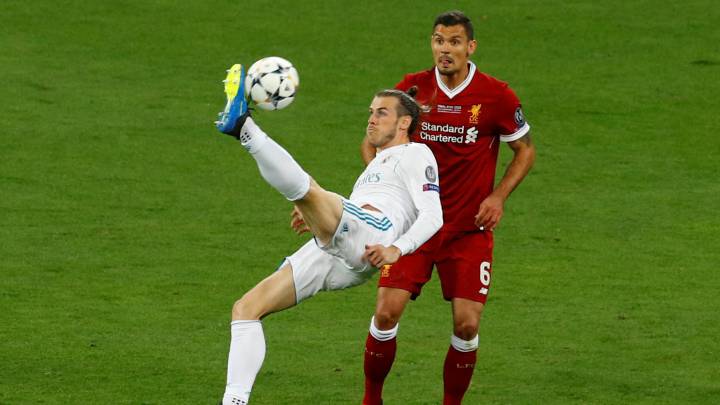 Real Madrid began their journey in the Champions League on September 13th 2017 against APOEL Nicosia. They finished that journey in Kiev on May 26th with victory over Liverpool. In that span, they played group stage games at home and away against Apoel, Tottenham and Borussia, the last 16 against PSG, the quarters against Juventus, the semi-finals against the fearsome Bayern Munich, and the final against the electric Liverpool under Jurgen Klopp.
These are the five key moments during their historic march to the 13th European Cup
Overcoming Paris Saint-Germain
On the 11th of December, the draw for the last 16 brought up one of the best last 16 games possible. PSG were favourites to win the competition with the attacking trident of Neymar-Cavani-Mbappé frightening the lives out of the whole of Europe. Madrid were struggling in the league with Barca already pulling away. Real Madrid overcame PSG in the Bernabeu despite an early goal by Adrien Rabiot and won 3-1. Cristiano and Casemiro won it for Madrid in the second leg in a game that condemned Emery in the French capital.
Cristiano Ronaldo's chilena
Without doubt, the photo of Ronaldo scoring the chilena after launching himself 2.38 metres into the air will be remembered for some time yet. With that goal, Real Madrid really ended any hope for Juventus despite their heroics at the Santiago Bernabeu. The goal is an early contender to win the Puskas Award.
The penalty against Juventus
Everything seemed to be going as planned before Juve came to the Santiago Bernabeu and took a 3-0 lead. It would have been a disaster had they lost but Lucas Vazquez won a penalty at the end, which Cristiano Ronaldo slotted home. And that was all she wrote as los Blancos marched on to the semi-final.
The saves by Keylor against Bayern
Madrid arrived into the final against Bayern with a lead having won the first leg 1-2 at the Allianz Arena. Real Madrid flirted with defeat but the mistake by Ulreich and the saved by Keylor Navas kept them afloat. It ended 2-2 and Real Madrid were in another final!
Gareth Bale goes down in history
Zidane opted for the eleven he played with in Cardiff against Juventus a year before. The Welshman came on in the second half with Isco making way and changed the game. His chilena followed by his left footed strike that caugt Karius out sealed the win for Real Madrid and his name will remain in the history books for eternity