Yaya Touré: "Guardiola has a problem with African players"
The former Manchester City midfielder pulled no punches in a France Football interview and accused his former coach of ill-treatment towards African players.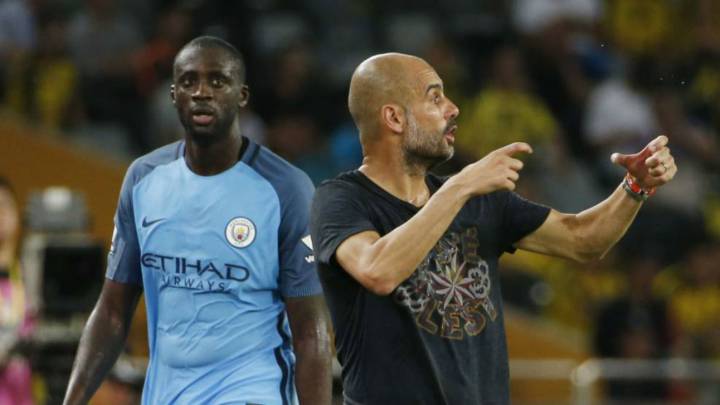 Yaya Toure has given an explosive interview with France Football in which he laid out his relationship with his former manager at Manchester City, Pep Guardiola, and stated that the Spanish tactician "has problems" with African footballers.
"He was cruel towards me. Do you really think he would have acted like that with Iniesta at Barcelona? It got to the point where I asked myself if it was because of my colour. I'm not the first, other players have asked the same question too at Barcelona," Touré said.
Touré: "He pretends to have no problem [with African players] because he's too clever to be caught out"
"Maybe us Africans aren't always treated the same way by certain people as by others. When you see the problems he has often had with African players, everywhere he has been, I ask myself questions. He pretends to have no problem [with African players] because he's too clever to be caught out. He'll never admit it but the day he picks a team with five African players in it I'll send him a cake."
Touré also suggested that Guardiola froze him out at City without good reason, pointing to his performances and attitude in training. "I tried to understand. In private I spoke to the fitness coaches about my statistics and when they told me they were as good as, or even better, in training and in matches, than those who were playing and were younger than me, I understood it wasn't because of a fitness issue. I don't know why it was but I got the impression that he was jealous, that he saw me as a rival, as though I was taking a bit of the limelight away from him."