Cristiano Ronaldo in the new Real Madrid shirt for FIFA 19
The Portuguese striker, embroiled in his now standard summer will-he-won't-he-leave brouhaha, has appeared in the promo campaign for the computer game in the iconic white shirt.
Cristiano Ronaldo is wearing the Real Madrid 2018-19 shirt. At least he is in a promotional campaign for the new FIFA 19 computer game. Whether he will in real life is another matter. The striker cast doubt on his future at Real Madrid right after the final whistle in the Champions League final, saying his time at Real Madrid had been wonderful, but he'd have something to tell his fans in the coming days. He still hasn't spoken, but is said to be sad and hurt by the club's stance over his future, as he looks for a salary increase. And Real Madrid are apparently on the point of telling him to put up or shut up.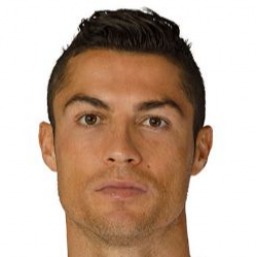 Cristiano Ronaldo wears Real Madrid for FIFA 19
But for now EA Sports are using the Portuguese striker's image to promote the next edition of their blockbuster game, wearing the iconic white Real Madrid strip. Of course, the campaign will have been planned in advance, so won't reflect the day to day situation of the player's negotiations with Real Madrid, though if Ronaldo were to announce he was leaving the Spanish giants no doubt EA Sports would quickly change the campaign.
What's also not known is whether Cristiano Ronaldo, as he was for the last edition, will be on the front cover of the game, though the fact he's the face of the promo campaign would suggest it's highly likely.