Ghana FA dissolved after bribery allegations
Officials from the Ghana FA were shown in a documentary accepting bribes.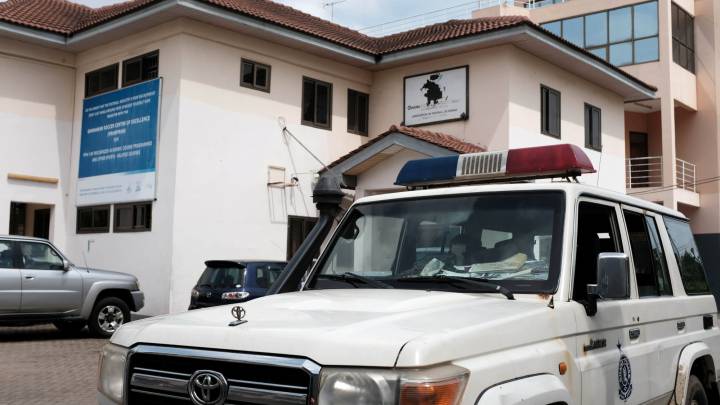 The Ghanaian government dissolved the country's Football Association (GFA) a day after officials, including the body's president, were shown in a documentary engaging in acts of corruption. Sports Minister Isaac Asiama has confirmed the dissolution, claiming that its officers can no longer carry themselves as FA officials.
'When we say the FA is dissolved it means all functions, all activities are all dissolved', he said on Ghanaian radio show Top Story.
GFA's president exposed
GFA's president, Kwesi Nyantakyi – who is also vice-president of the Confederation of African Football (CAF) and a member of the Fifa Council – was pictured taking $65,000 from an undercover reporter pretending to be a businessman from a Middle Eastern company wanting to invest in Ghanaian football.
Correspondents claim that had the fictious deal gone ahead, he could have made $4.5m from the diversion of funds.
Nyantakyi has refused to speak about the allegations.
According to Mustapha Abdul-Hamid, Ghana's information minister, the government was shocked and outraged at the contents of the documentary.
'Having regard to the widespread nature of the apparent rot involving top GFA officials, NSA [National Sports Authority] officials, match commissioners, football administrators and referees, government has decided to take immediate steps to have the GFA dissolved,' Abdul-Hamid said.
He added that interim measures to govern the country's football would be announced soon, pending the formation of a new association.
When Greed and Corruption Become the Norm
The two-hour documentary, When Greed and Corruption Become the Norm, by controversial undercover journalist Anas Aremayaw Anas, was handed to authorities last month and was publicly screened for the first time on Wednesday.
It shows more than 100 African referees accepting 'cash gifts'. Among those caught on camera was Kenyan World Cup-bound referee Adel Range Marwa, who was filmed receiving a $600 bribe by an undercover reporter.
Yesterday Fifa confirmed that he will not be taking part in the tournament in Russia.