FOOTBALL
Piqué: "I told the club Griezmann was staying and Bartomeu called me pissed off"
Pique spoke about everything from Lopetegui and Spain to De Gea and the Griezmann situation with Bartomeu calling him being pissed of with his decision.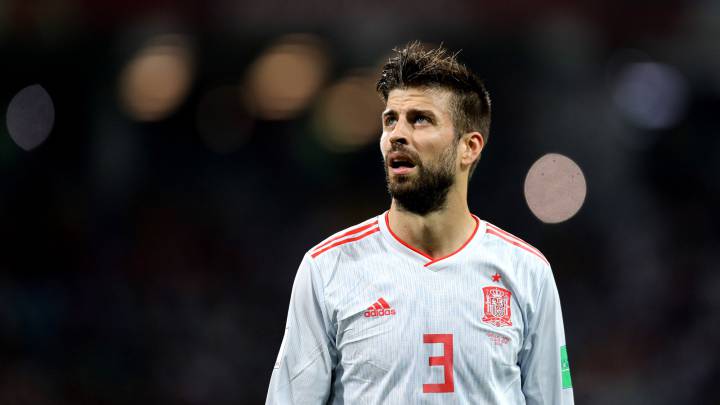 De Gea: "Errors happen to everyone, we are human and we will move forward."
Exit of Lopetegui: "It was a situation that nobody wanted to go through. The World Cup has just started. When we finished, it will be a moment to go back over. Speak about it as little as possible and focus on the football. There were meetings between different people and the president made the decision and everything stays in house."
Negotiations: "The fact of negotiation with Madrid didn't bother me. That much is clear. The ways it was handled is debatable, there are millions of opinions and the president didn't like it and he made the decision"
Griezmann: "A few months ago, I spoke with Griezmann and he said to me there was a possibility of him coming. When he made the decision, he said we could record it. I wasn't there on a day to day basis and I didn't know the decision he was going to make. Yesterday, they called me and they told me it was going to be played. They criticised me for something that was going to happen anyway. I didn't not advise him, I just put the camera there to see how difficult it is."
Communication with the club: "At the moment that I knew, I called the club in the last day and there was no time to react. They didn't record two finals. They recorded what you saw. Everything new generates debate and it's good that people see how a decision is made."
Bartomeu: "He was pissed off. He called me. Barcelona is above everything and there are many players that want to come. In the end people give more importance to everything that is talked about. This programme was very close to a lot of player."
Lopetegui: "He's a great coach and Madrid have hired very well with him."