Real Madrid: Bale to talk to Lopetegui but still plans to leave
Gareth Bale will sit down with Real Madrid's new head coach, Julen Lopetegui, when he returns from a golfing holiday in the United States.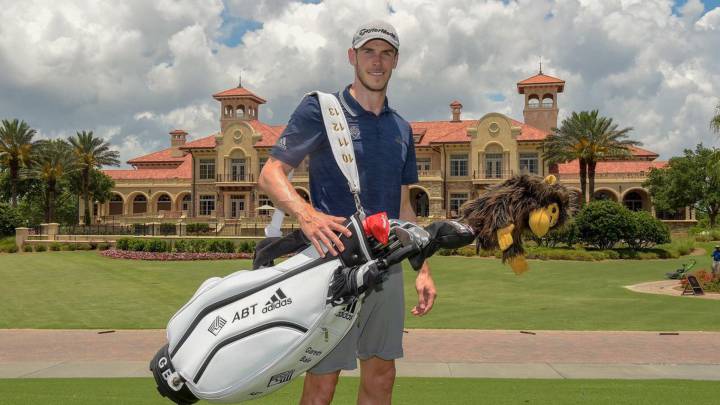 Gareth Bale is currently golfing in the United States, but is also keeping a close eye on events at Real Madrid. In the wake of Zinedine Zidane's surprise resignation as Real coach and Julen Lopetegui's appointment as his successor, the Welshman has been in touch with his agent, Jonathan Barnett, to agree on a summer strategy.
Bale's plans the same, but change of heart more likely
As things stand, it is understood that Lopetegui's arrival won't change Bale's plan to seek a close-season move to a top European club capable of offering him a more central first-team role than he has been enjoying at the Bernabéu. However, the departure of Zidane - who last term left the forward out of every Champions League knockout stage line-up bar one - does make it more feasible that the 28-year-old could change his mind and opt to remain.
When he returns from the US, Bale intends to hold face-to-face talks with Lopetegui to find out what the ex-Spain coach's plans are for the squad. Were he to be told that Cristiano Ronaldo could leave, he would be ready to stay on as the headline figure in Los Blancos' project - depending, of course, on what happens with the club's potential signing of Paris Saint-Germain's Neymar.
But one detail is not lost on Bale: he knows Isco was a key player for Lopetegui during his time in charge of the national team, and that - at least initially - he is all but certain to lose out to the Andalusian in a straight fight for a starting spot.
Welshman most tempted by Manchester United move
Of the offers that he has received, Bale is most tempted by a possible switch to Manchester United, who it is believed would prioritise his signing over an Old Trafford return for Cristiano. Real would not be expected to consider selling the 'Cardiff Express' for anything less than 150 million euros.