Caster Semenya will challenge IAAF testosterone ruling
Recent regulations by the IAAF limit testosterone levels for female runners in 400-1,500m events.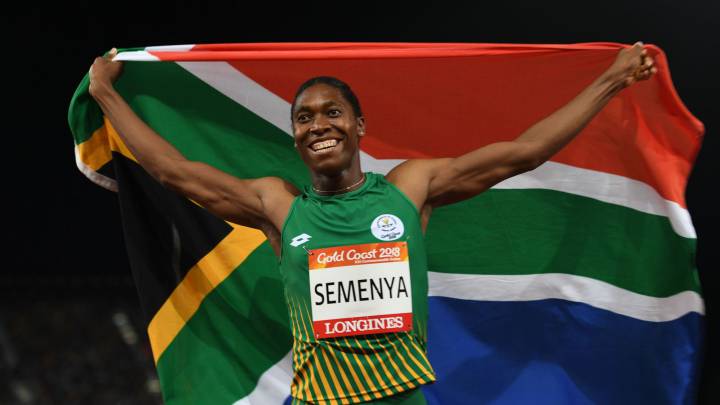 South African two-time 800m Olympic champion Caster Semenya is to challenge a female classification rule imposed by the International Association of Athletics Federation (IAAF) at the Court of Arbitration for Sports (CAS), her lawyers said on Monday.
According to new rules imposed by the IAAF in April, any female runner must maintain her blood testosterone level below 5 nmol/L if she wants to be eligible to compete in restricted events and international competitions.
The rule, which comes into force on 1 November, applies to women who race in 400 - 1,500m track events.
The 27-year-old Semenya faces having to take medication to lower her higher than normal testosterone levels, which according to the IAAF gives her an unfair advantage.
'It's not fair' – Semenya
The two-time Olympic gold medalist will file a legal case before CAS in Lausanne, Switzerland, challenging IAAF's new eligibility regulations for female classification.
'I am very upset that I have been pushed into the public spotlight again. I don't like talking about this new rule,' the South African athlete said in a release. 'I just want to run naturally, the way I was born,' said the South African middle-distance runner.
'It is not fair that I am told I must change. It is not fair that people question who I am.'
According to her lawyers, the runner said the rule stigmatized women who do not conform to perceived notions of femininity, arguing that she should be able to compete the way she was born without 'being obliged to alter her body by any medical means.'
South African media and politicians have rallied to her defense, calling the IAAF actions a 'witch hunt'.
IAAF is to unleash what is indirectly called "Caster Semenya Clause".They want to inject her with drug to slower her because she runs faster pic.twitter.com/5fhgjnWBL7

— Dave Mashamaite (@DaveMashamaite) 26 April 2018
Semenya has hyperandrogenism, meaning that she has an excess of male sex hormones in her body.
Due to this, she has constantly battled with controversy throughout her career. In 2009, she was forced to undergo sex verification tests following that year's athletics championships.