Japanese Princess Takamado makes surprise Russia visit for World Cup
This is the first time in over 102 years that a representative of the Japanese Imperial Family visits Russia.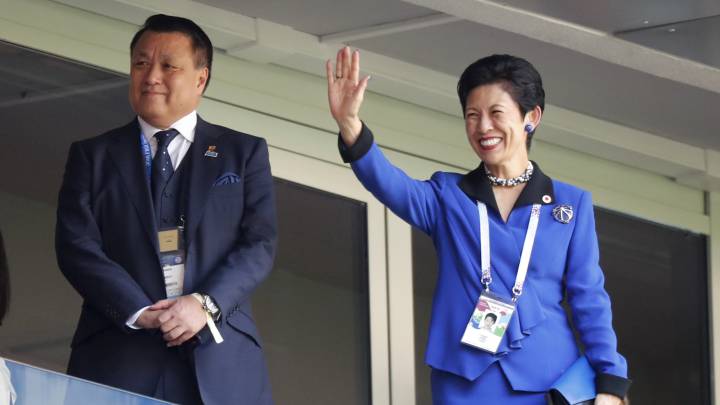 Princess Takamado of Japan on Tuesday watched her country play Colombia in the World Cup in the Russian city of Saranask, becoming the first representative of the Japanese Imperial Family to visit the country since 1916.
The Japanese royal is a keen football supporter. She has travelled to every World Cup to support Japan since 1998.
'Her Imperial Highness Princess Takamado is the Honorary Patron of the Japan Football Association. She has arrived in Russia to attend the games of the national team,' an employee of the Japanese embassy in Moscow said.
Against Colombia, Japan took the three points, and will now be more than hopeful of making it out of the Group H.
Strained relations between Russia and Japan
Relations between Moscow and Tokyo have been strained for decades over four islands occupied by the Soviet Union in the closing days of World War II.
These islands are known as the Northern Territories by Japan and as the Southern Kurils by Russia.
The dispute is so spiteful that the two countries have not yet signed a peace treaty to mark the end of the war.
Princess Takamado, widow of a cousin of the Emperor Akihito, has no plans to meet with Russian dignitaries.
According to the Japanese Embassy in Moscow, Takamado would also travel to Yekaterinburg to watch Japan play Senegal on Sunday and where she will take part in a seminar on traditional Kyudo archery.
Earlier today, she visited the Mordovian Erzia Museum of Visual Arts, where she presented the museum's staff a pennon dedicated to the official visit.