Member of Iran backroom staff hospitalised after VAR decision
Following the 1-0 defeat to Spain on Wednesday, manager Carlos Queiroz confirmed to reporters that someone in his team had been taken to hospital.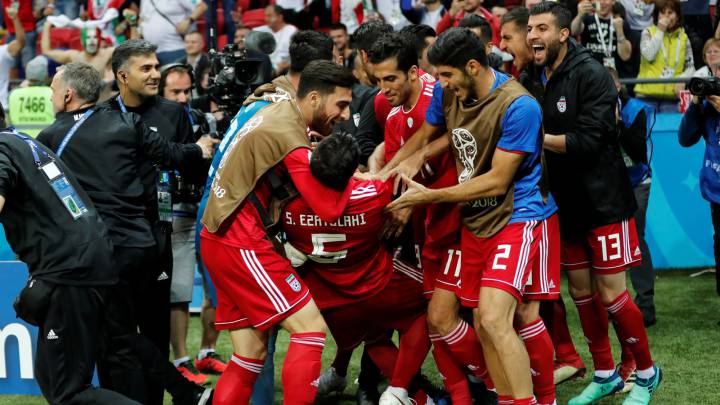 Carlos Queiroz was active in the technical area from the moment the ball was rolled back for kick-off on Wednesday evening in Kazan. He was so worked up that he was even in the face of Sergio Ramos in the first half. But what outraged him most was the goal his Iran side scored, which was then disallowed after a consultation with the VAR.
Staff member hospitalised
At the end of the match, which saw Spain struggle to a 1-0 victory, the Iran coach shared with the media that a member of his backroom staff had been taken to hospital during the game after suffering some health "difficulties" on the back of the decision not to award the goal. The linesman had flagged for offside and after wild celebrations VAR was called upon to confirm.
"We're more concerned because one member of our staff is in difficulties from a health point of view after the VAR decision," the former Manchester United coach said.
"He went to the hospital. We hope everything will be all right. Our prayers go out to him at this moment."
Quick return to the Iran camp
The person in question was named as Mohsen Mogamedkia, from the Iranian press department. After being treated immediately he was then taken to hospital for further checks. After a short while he was given the all clear to return to the camp.
After picking up three points in their opening game against Morocco, Iran know a win over Portugal in their final match will see them progress to the Last 16.