Argentinian authorities identify violent fans
The Argentinian fans were filmed fighting with Croatian supporters in the stadium. The Argentinian authorities have asked Russian security forces to detain and deport them.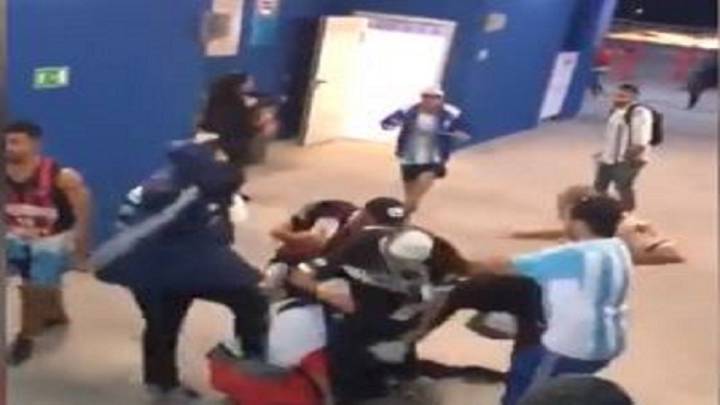 Argentinian authorities have identified four Argentinian fans filmed fighting with two supporters of Croatia at Thursday's World Cup match between the two countries in Russia, the Argentine security ministry said in a statement on Friday. Argentina were beaten by Croatia 0-3 in the match, leaving their World Cups in doubt.
Violence at Argentina - Croatia match widely circulated
A video filmed during the match and circulated widely on social media shows a group of men in Argentina and Croatia team colours fighting in the stands. One Croatian supporter is punched and hit repeatedly while lying on the floor and then kicked in the head. 'We will ask Russian authorities to immediately detain them so they can be deported,' the ministry said.
The men were named by the Argentinian authorities as Gabriel Alejandro Pardo, Rodrigo Matías Catalán, Leonardo Daniel Elía and Federico Eslejer. The authorities said the men had been identified from the video footage. The Argentinian authorities said they would be working fully with Russian security forces to detain and deport the individuals as soon as possible.