Real Madrid have contacted Colombia's Quintero
The River Plate midfielder is reportedly a target for Real Madrid, after having put in two great performances for Colombia in their opening fixtures against Japan and Poland. Cruz Azul vs America: Liga MX, live online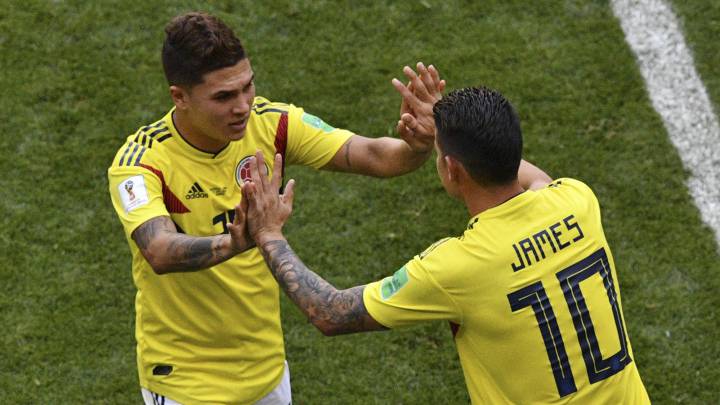 The World Cup is the best showcase in the world for football scouts and Real Madrid know this all too well. Following the tournament in 2014, the club signed James Rodríguez and Keylor Navas after the two players had put in great performances for their respective countries. And this time around, 'Los Blancos' have their eye on Juan Fernando Quintero.
After having been one of the best players for Colombia in their two opening games, Real Madrid have reportedly made contact with the midfielder, who has already played under new coach Julen Lopetegui during their time at FC Porto.
Quintero arrived in Portugal at the age of 21, and played 30 matches under Lopetegui, in which he scored three goals and made seven assists. The 25-year-old could be a fitting replacement for Mateo Kovacic, should he finally decide to leave the Bernabeu. If Lopetegui wants to resume his working relationship with the Colombian, Real Madrid would have to negotiate with both River Plate and FC Porto. The Argentinean club currently have the player on loan from FC Porto, with the option to buy him in 2019 for 4 million euros.
'Juan, Juan, you're a star'
Quintero's impressive performance against Poland was exemplified by the reaction of coach José Pekerman, who was recorded by TV cameras shouting at the player, "Juan, Juan, you're a star", during Colombia's 3-0 victory on Sunday.
20