FIFA backs Maradona but urges World Cup star to be respectful
FIFA has urged Argentina legend Diego Maradona to be respectful after he made headlines for his antics in the stands.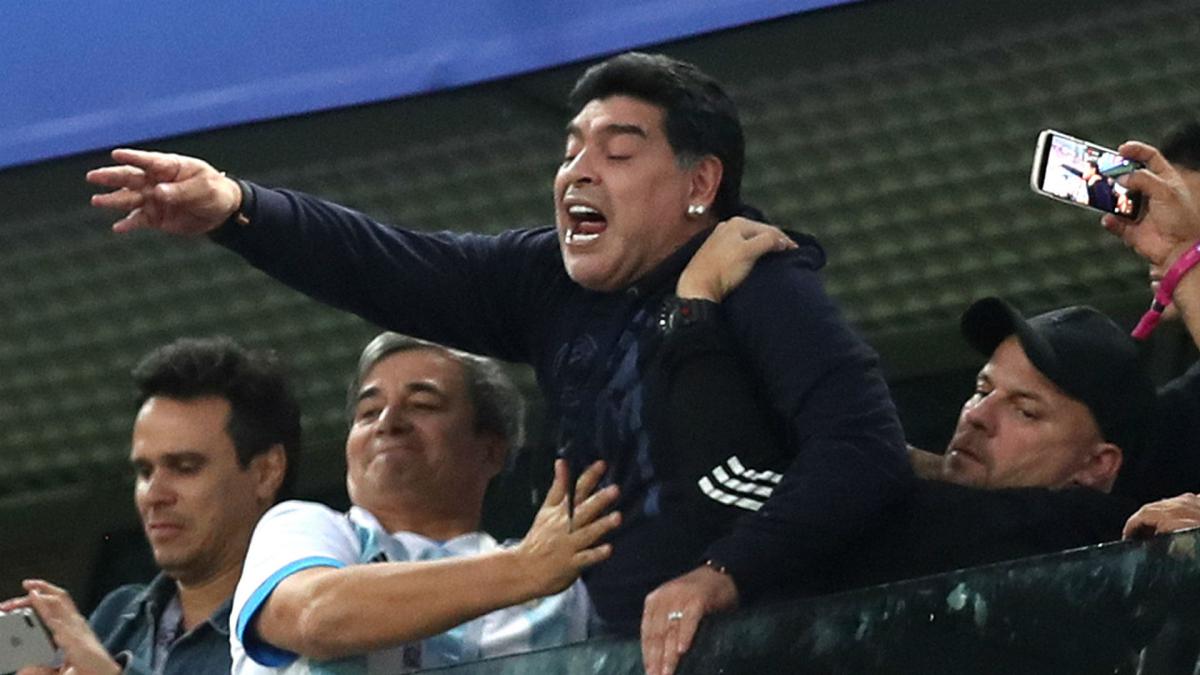 Argentina icon Diego Maradona has been urged by FIFA to behave in a respectful manner after hitting the headlines during the group stages.
The 1986 World Cup winner attracted widespread criticism for an offensive gesture during Argentina's 2-1 victory over Nigeria, which saw Jorge Sampaoli's side secure a round-of-16 clash with France.
Maradona also left the game early with a health scare following a number of exuberant appearances in the stands around Russia.
Maradona part of a bigger picture, says FIFA
FIFA has now commented on the situation by providing support for a player widely regarded to be one of the greatest ever, urged the 57-year-old - part of the FIFA Legends Program - to be respectful.
"Diego Maradona is obviously one of the greatest footballers that has ever lived and is a part of that [FIFA Legends Program]. We are aware of what you are referring to in terms of previous matches," FIFA's chief competitions and events officer Colin Smith said on Friday.
"We expect all players, former players, staff, fans and everyone to behave in a respectful manner, but having stars like Diego, [Carles] Puyol, [Javier] Zanetti, who have built up the fabric of football, and having them working with us on our goals is part of a much bigger picture."