Errors
Brazil's World Cup came to an abrupt end, crashing out to Belgium in the quarter-finals, after a string of errors. The errors made by their coach, who set the team up all wrong and was not bold enough to haul off his nailed-on starters until it was too late. The errors made by Gabriel Jesús and Fernandinho in the corner that led to Belgium taking the lead through an own goal. The errors of Paulinho and Fernandinho in giving the ball to Lukaku in a move that ended in Belgium's second goal, scored by De Bruyne after yet another error, in which Marcelo was caught out of position and left the back line exposed.
Tite justified bringing Marcelo back in place of Filipe Luís as a tactical move, but Filipe had provided defensive and tactical solidity and offered something going forward, linking up with Neymar and Coutinho in the previous two games. The shrewdest decision would have been to keep the Atlético defender in the side, based on merit - as he did with Fágner on the other side. Yet big-name players won through in the name of hierarchy.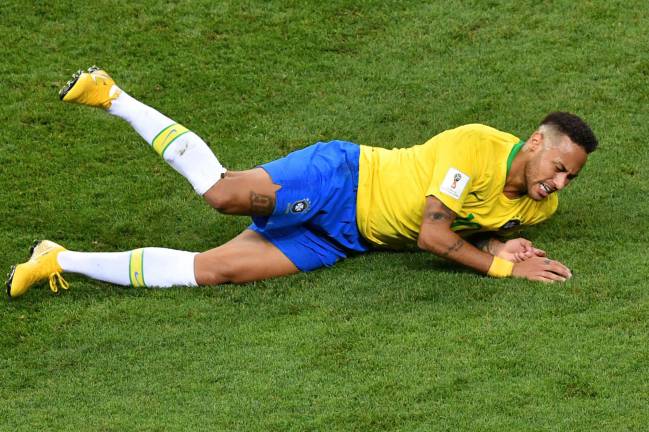 Neymar did nothing
And that brings us to Neymar. Tite bet his entire stack on him and his recovery, and didn't dare rock that boat, vehemently defending him over criticism from rivals and the press alike. Neymar played every single minute in Russia, even though he wasn't fully up to speed, featuring heavily in the group-stage games because he needed match fitness and then in the knockout stage, when he should have been one-hundred percent. In the end in he did nothing. He came off second best in every attempt at taking on the opposition on his own, and Brazil were often playing with ten men.
Neymar left PSG in the lurch to make sure he was ready for the World Cup, opting to have surgery when his club asked him to make every effort to play against Madrid. Most said it was going to be his World Cup. And he failed miserably.