The CR7Underwear website is adorned in Juve colours
The home page of Ronaldo's underwear website features the striker posing in front of a black-and-white background and a picture of Juve's Allianz Stadium.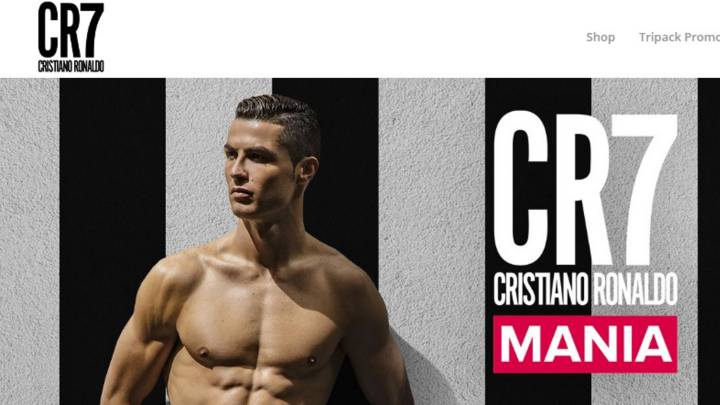 As the rumours continue to swirl over Cristiano Ronaldo's future and his switch to Italian giants Juventus, the Old Lady's fans remain on tenterhooks for news of an official announcement.
A big clue
On Saturday morning Ronaldo featured on the home page of his CR7 underwear website posing in front of a black and white background, a brazen clue over his future. Further down the page was also a shot of the Allianz Stadium, the home of the Serie A club, in another indication of where Ronaldo could be playing his football next season.
Transfer hitch
At the end of this week the move for one of football's highest-profile players looked to be done and dusted, with the Italian club keen to unveil the player on Saturday after it was reported that Madrid had accepted Juventus' offer of 100 million euros. However, reports in La Stampa claimed that Real Madrid president Florentino Pérez is now asking for 150 million.