Real Madrid's Plan C: Hazard
Neymar and Mbappé are at the top of Los Blancos' list to replace Cristiano, but the Belgian midfielder's performances in Russia have thrown him back into the limelight.
Plan C
With Cristiano Ronaldo set to leave Real Madrid this summer - in a move which remains up in the air but is well on its way to being resolved - the European champions are currently on the hunt for a top-draw replacement. Madrid will need a big name who can hit the ground running to replace the five-times Ballon d'Or winner, and two such players are Neymar and Mbappé. However, both belong to PSG and neither have buy-out clauses in their contracts, which means another name has risen to the surface in recent days: Eden Hazard, Madrid's 'Plan C'.
Hazard being connected to Real is nothing new and the Chelsea star seems to be linked every summer - the Belgian has been in London for six years now, winning two Premier League titles, the Europa League and the FA Cup.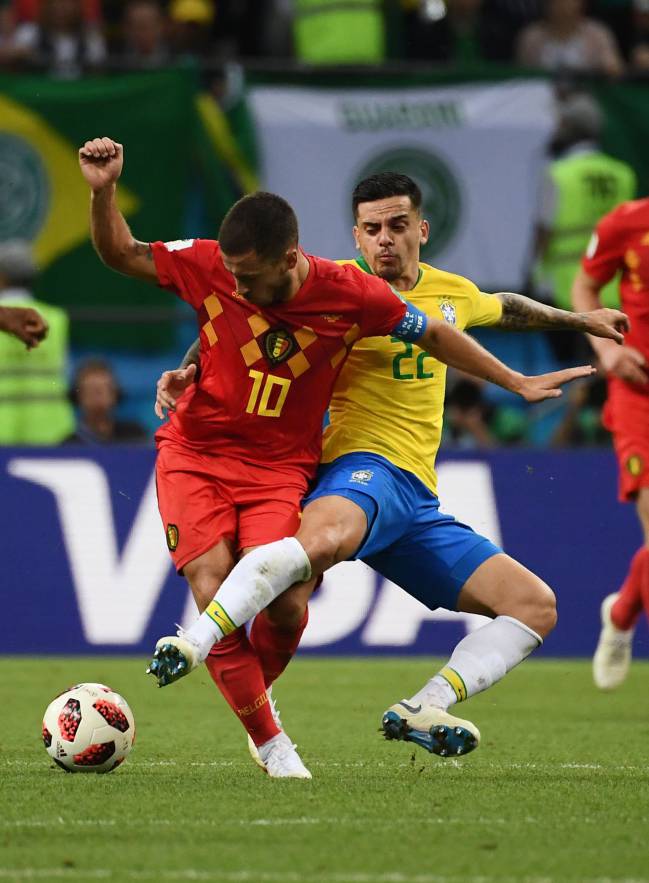 World Cup performances
Hazard also recently told L'Equipe: "I might be interested in Real Madrid; they know what they have to do. I need a project. I still have a project at Chelsea, but if I have a good World Cup things might be easier," given the midfielder's performances in Russia, particularly against Brazil in the quarter-finals, Madrid and Florentino Pérez could come knocking. Added to that is the fact that the Real Madrid president has a record of swooping after World Cups, which is precisely what he did to sign Keylor and James in 2014 after their impressive performances for Costa Rica and Colombia, respectively.
One potential snag could be Hazard's erratic form for Chelsea, where he has gone missing for weeks on end and not always maintained the consistency required. His contract with the Blues runs until 2020, which means the Premier League club are under no obligation to negotiate. That said, if Madrid do decide to try to make it happen, Hazard is likely to try to push the deal through.