Luis Enrique: "I'm 48 and it's difficult to change now"
The new Spain coach spoke to Cuatro while in Paris and made his first statements after being confirmed in his new role as head coach of the national side.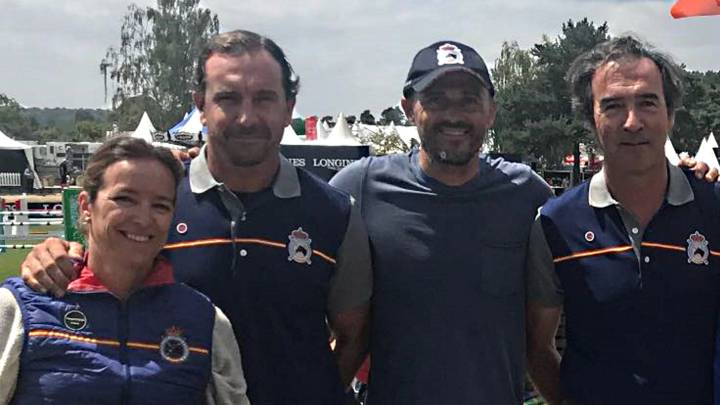 Although he is yet to be presented officially as the new manager of the Spanish national football team, former Barcelona coach Luis Enrique gave his first interview after being handed the role while in Paris, where his daughter is competing at the junior European gymnastics championships.
Enrique was installed as La Roja's new manager after the sudden departure of Julen Lopetegui, who was sacked just two days before Spain's World Cup campaign got underway after it emerged he had agreed to take over at Real Madrid after the tournament.
Spanish broadcaster Cuatro caught up with Enrique on Wednesday and asked him for his initial thoughts on his new appointment.
Luis Enrique: "Criticism in Spain? That's impossible"
"I don't know if it was a dream of mine, but I'm very excited about it," Enrique said. "I was lucky enough to be an international [as a player], to experience the ups and downs of wearing the Spain shirt in many tournaments. I'm happy and very motivated. I'm looking forward to getting started."
The former club manager, whose career also passed through Celta Vigo and Roma, was also asked about how he would deal with the press given his reputation as a bit of a curmudgeon in his dealings with the fourth estate. "I can't improve on it, I've got it down to a tee already," Enrique joked. "I'll treat you how you deserve to be treated, along the same lines I always have. I'm 48 and it's difficult to change now. I'm happy with what I've achieved up to now and I'm not going to change."
The reporter then broached the subject of criticism and Enrique gave a typically straightforward response: "Criticism in Spain? That's impossible," he said with a smile. "I am well aware that criticism is par for the course in any job in our country and I'm ready for it."
Enrique also denied that he harbours any anti-Real Madrid sentiment – "I'd tell them I love them and I'll be ready to do my best" – before cutting the journalist short when asked if he would attempt to persuade Gerard Piqué to reverse his decision to retire: "Now you've gone a bit too far… we'll leave that for another day."