Marcelo, the reason Zidane didn't want Neymar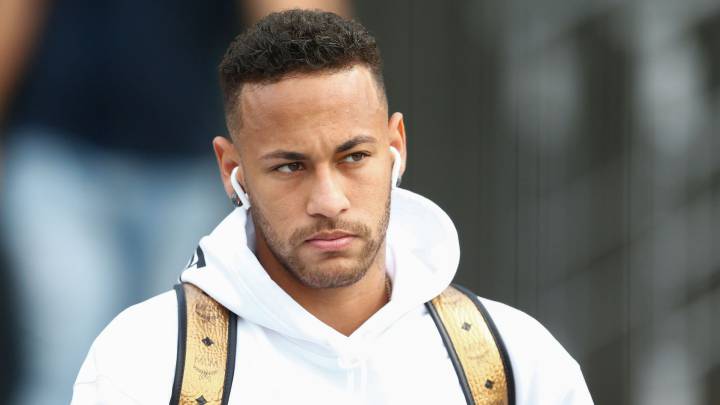 According to Brazilian journalist Andre Rizek, who quoted a source close to Zinedine Zidane, the former Real Madrid coach did not approve of the idea of bringing in Neymar, as he believed that the PSG star and Marcelo could not play together.
"I got news today from a friend of Zidane who had dinner with him in Madrid a few days before he left the club," Rizek revealed on Brazil's Sport TV.
"During their encounter, Zidane gave him his opinion on the possible arrival of Neymar. That friend of Zidane told me that the Frenchman didn't like the idea because he understood that Marcelo and Neymar couldn't play together, except against smaller teams. Zidane understood that they occupy the same part of the field and didn't approve of signing Neymar."
Was Neymar plan part of the reason Zidane resigned?
Three weeks after a press conference on 11 May, when Zidane declared, "I didn't ask for Neymar", the Frenchman announced he was quitting the Bernabeu. His decision led to a media storm, as the press tried to piece together his reasons to leave. Some of the motives were deemed related to the team's performance, such as Real Madrid's defeat to Leganes in the Copa del Rey, and their disappointing LaLiga finish; while another supposed motive was the fact that transfer plans were being made without his approval – and part of those plans, apparently, was Neymar.
Real deny Neymar reports
Neymar had continued to be identified as the prime target for president Florentino Perez as the possible replacement for Cristiano Ronaldo, who was sold to Juventus for 100 million euros. But last Friday, the club issued a statement to deny recent reports linking the club with the Paris Saint-Germain star.
"Real Madrid CF wish to clarify that the club has no intention of making any offer for the player," it said.
"The two clubs enjoy an excellent relationship and, as such, if Real Madrid were at any stage to consider securing the services of a PSG player, they would approach the club in the first instance."