Donnarumma, Schmeichel or Cech could enable Real Madrid to sign Courtois
Signing Thibaut Courtois is an opportunity which Real Madrid don't want to let escape them. However, Chelsea won't let him leave until they find a replacement.
After playing (and winning) their fourth friendly of the pre-season, Liverpool announced the signing of Alisson for close to 75 million euros on Wednesday. With Real Madrid having ruled themselves out of the running, the Roma and Brazil keeper was forced to find a new destination and after sounding out Chelsea and Liverpool, he decided on Jürgen Klopp's team
Landing Alisson was high on Roman Abramovich's list of priorities as it is looking increasingly difficult for Chelsea to hang on to Thibaut Courtois who has his heart set on a move to Real Madrid. Chelsea's technical department won't let the Belgian goalkeeper leave until they have found a replacement, first choice keeper, and as it stands it looks unlikely that Willy Caballero, the team's second choice keeper, will be drafted in to cover if Courtois moves on. The other dilemma facing Chelsea is that this year, the transfer market closes on 9 August, which means tijme is running out to bring in a replacement.
Earlier this summer, Milan strengthened the goalkeeping position by bringing in Pepe Reina. Now 35, Reina is nearing the end of his career but continues to enjoy a good reputation in Italy and is more than capable of standing in for a season if Donnarumma were to leave. At the same time, the Rossonero are looking to sign a striker and any income generated by selling Donnarumma would go towards funding a move for Álvaro Morata.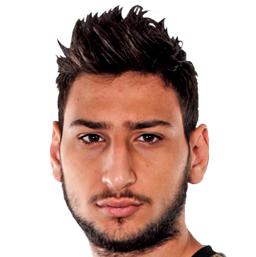 His performances have continued to dip at Arsenal, who recently brought in Bernd Leno to bolster the goalkeeping slot. However, Cech could still be a viable option for Chelsea if they find themselves in a fix on deadline day.
Cech is under contract with Arsenal until 2019 but seeing as he is now in his twillight years as a player, Arsenal would not demand a big fee for him.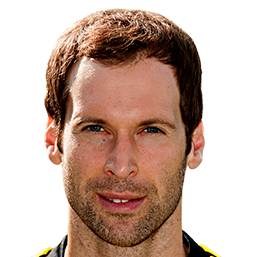 Schmeichel
Like Cech, he is a highly experienced keeper who knows the Premier League inside out and could fit into the starting XI straight away. He enjoyed an excellent World Cup and Chelsea have profitted from buying up some of the stars from Leicester's title-winning side (Kanté and Drinkwater).
Schmeichel contract with Leicester expires in 2021, but the Foxes don't seem to be too worried about letting their star players move on: they allowed Mahrez to leave this summer and today, signed 25-year-old Wales international Danny Ward from Liverpool. It would be a chance to land one of the Premier League's top goalkeepers although Schmeichel isn't quite as the same level as Leno, Lloris, De Gea, Ederson and Alisson, the keepers at Chelsea's direct rivals.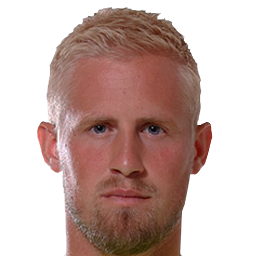 Other options
Apart from the abovementioned keepers, there are others who are either on the market or could play an indirect role in filling Courtois' place at Stamford Bridge.
Jasper Cillessen and Alphonse Areola could well be moving elsewhere. The former isn't happy with his secondary role at Barcelona and wants to be playing regularly while the latter has seen his position come under threat by the arrival of Gigi Buffon.
Then there's Everton's Jordan Pickford who was one of the stars of the recent World Cup. He only joined the Merseysiders last season for 30 million euros and doesn't look to be going anywhere. Stoke City went down last season and it looks unlikely that they'll be able to hold on to Jack Butland; and then there is Joe Hart, who has returned to Manchester City after an erratic loan stint at West Ham and is in the squad for the US tour but it remains to be seen whether he features in Pep Guardiola's long-term plans...