Benzema and his agent vehemently deny AC Milan rumours
Both responded to journalist Gianluca Di Marzio, branding the Sky Sport Italia reporter "a liar and a clown" on social media.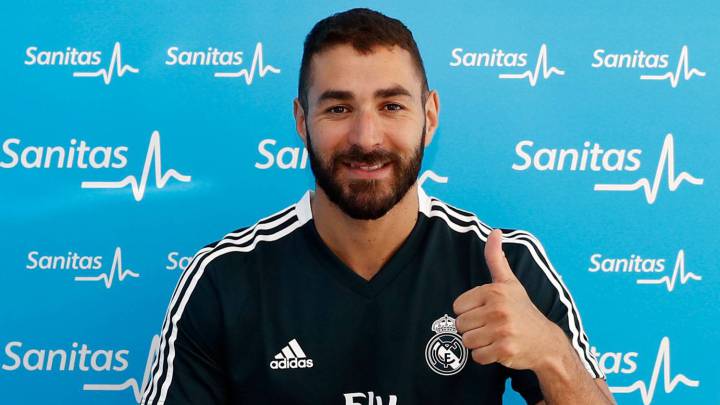 Karim Benzema joined up with the Real Madrid squad last week to start the pre-season with the rest of the players who were not involved at the World Cup. In contrast to other seasons, Benzema's future is clouded in doubt following the departures of two of the men who regularly defended him from his critics in the past - Zidane and Cristiano Ronaldo. The French forward has been linked with a move to Serie A - first it appeared that Napoli might be interested in bringing him in for the new season and today, Sky have put together a report based on information from Italian journalist Gianluca Di Marzio who claims that Benzema's agents have met with people connected to AC Milan.
Benzema and agent repsond to Milan gossip
The response didn't take long in coming from the Benzema camp. First, to reply was the player's agent Karim Djaziri, who took to Twitter with a put-down: "@DiMarzio is a clown, who really makes us laugh with the lies he comes out with to boost his own fame". Benzema also rejected Di Marzio's claims and also published a message on his Instagram account: "#Dimarzio, it's you who needs to look for a new job #liar". Until Julen Lopetegui makes a definitive decision about Benzema's future, the rumours will continue...