ATLÉTICO MADRID
Sporting Club file complaint against Atlético in search of €100m for Martins
The winger arrived on a free transfer but Sporting Club are unhappy and want €100 million, which is what they say the Gelson Martin's release clause was when he left.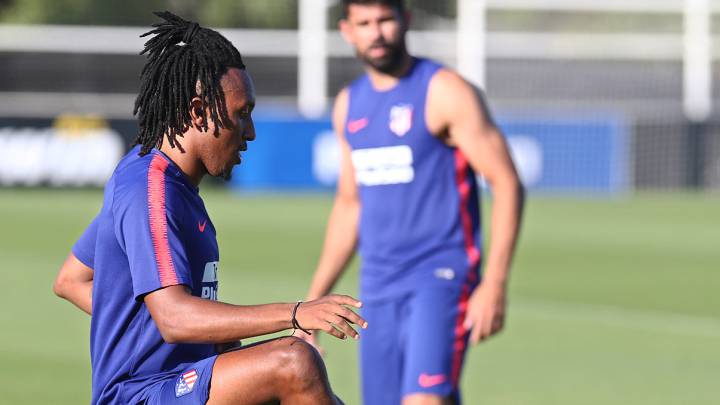 Sporting Club de Portugal have announced via their website that they will go to FIFA over Atlético Madrid's signing of Gelson Martins. The Portuguese club state: "Given the unacceptable behaviour of Atlético Madrid in the case of Gelson Batalla Martins, that we reject, the board of directors at Sporting Club de Portugal, which simply defends the best interests of our club and not others, have deliberated unanimously to submit a complaint to FIFA to request compensation from the player and the club and the application of sporting sanctions for both."
According to Portuguese newspaper, A Bola, Sporting want to reclaim €100 million for the player, who arrived on a free transfer at the LaLiga club. The newspaper says that Martins requested the termination of his contract on 11 June after an attack involving club ultras and the players, which was reportedly started by the president Bruno Carvalho.
At this stage, Martins started to negotiate with Atlético and came to an agreement. Atlético offered compensation and offered as much as €32 million with various incentives built into the fee but Sporting Club wanted more. They claim the player's release clause rose to €100 million days before the cancellation of his contract and that's how much they want.
The 23-year-old started his career at the club and played 140 times for them amassing 27 goals with 30 assists during that time.