Paco Alcácer to spend the new season out on loan
According to RAC-1, Borussia Dortmund are in Barcelona with the intention of signing the striker. Porto and Betis are also believed to be interested.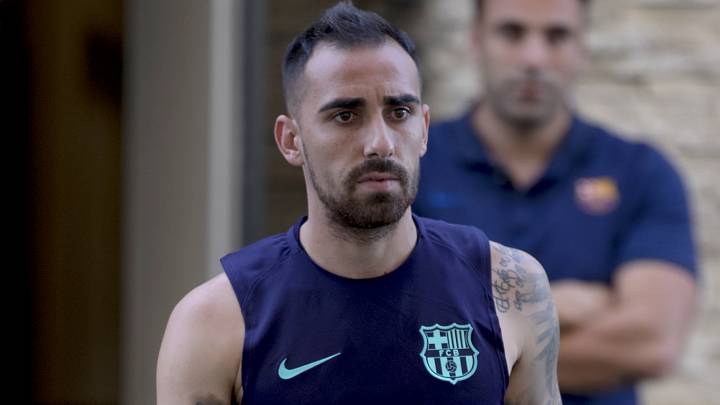 According to reports on RAC-1 yesterday, Borussia Dortmund officials are in Barcelona with a view to signing Paco Alcácer, who is looking for a move away from Camp Nou. Barça told Alcácer at the start of the summer that it might be in his best interests to start the search for a new club even though the player's agents reported back that he had no intention of leaving. However, the situation has changed since then and Alcácer has faced up to the reality that he has dropped down the pecking order and is now even behind Munir in the race to be Luis Suárez's deputy.
Betis appeals
Alcácer has lost much of his cachet since Barça took the decision to pay 30 million euros for him two summers ago. Back then, he was one of the first names on the list when Julen Lopetegui announced his first squad as Spain coach. But now, he rarely gets to play - two years have flown by without being able to change Luis Suárez's monopoly in the striker's position. For that to change, he knows he will have to leave and the most logical solution would be a loan. Borussia Dortmund, Porto and Betis are the three clubs who are most interested in taking Alcácer. According to Mundo Deportivo, a move to Betis appeals to the player, but the emergence of Loren means that he wouldn't be guaranteed a starting place there either. Barça and Alcácer hope the situation can be resolved so that everyone is happy at some point over the next few days.
LaLiga Santander
*Update 22 de agosto de 2018