TENNIS
Nadal: Ferrer deserves better goodbye
David Ferrer retired in his final grand slam match against Rafael Nadal, who hopes his compatriot can have a better ATP Tour send-off.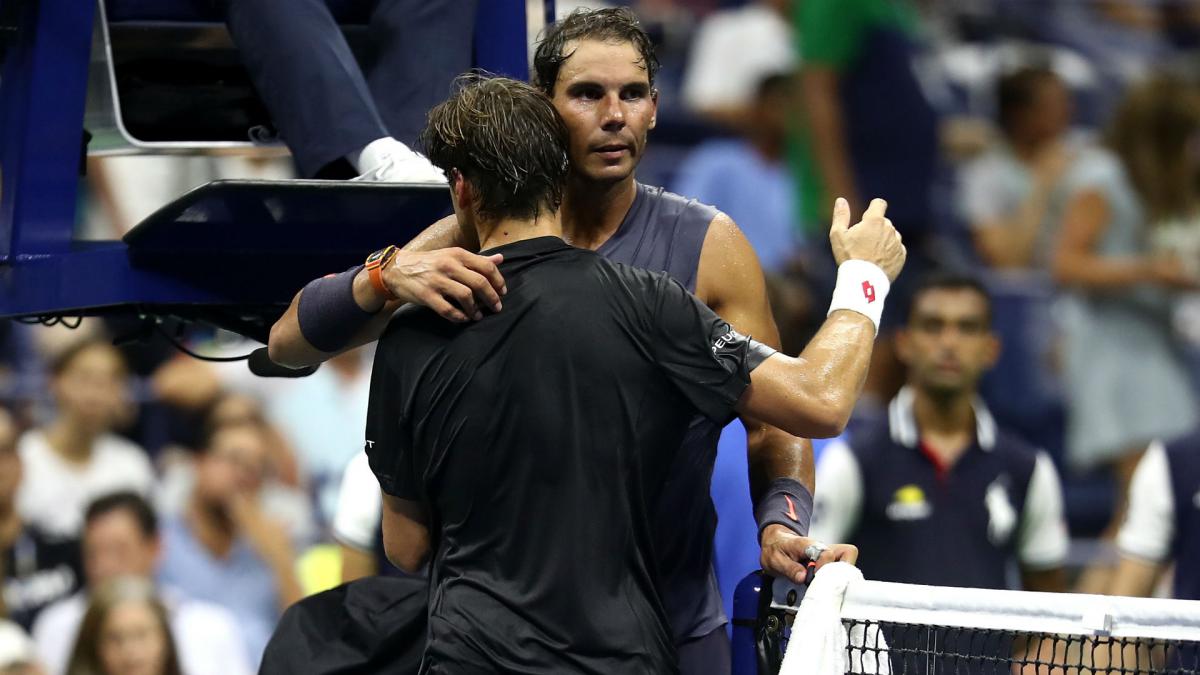 Rafael Nadal is hopeful David Ferrer will get the goodbye he deserves after his compatriot's final grand slam match was cut short by injury.
The defending US Open champion was leading his first-round contest at Flushing Meadows 6-3 3-4 when Ferrer retired due to a suspected calf problem.
Ferrer, who lost the 2013 French Open final to Nadal, confirmed the exit marked his last major appearance.
"I have really good memories here at the US Open," Ferrer said. "This is the last grand slam of my career and I am so sorry because I can't finish the match."
Nadal moves on to face Vasek Pospisil and, speaking at his post-match media conference, he said of Ferrer: "I'm very sad about what happened to him in his last match probably on a grand slam.
"That's life. Yeah, he deserved a better finish on a grand slam. But I am sure that he will have the right finish for him in the tournaments that he decides to play to finish his career. So it's not his last event.
"I am sad for him. But being honest, I am sure he will have the goodbye that he deserves on the events that he decides to play."
Asked to recall his fondest memory of Ferrer, Nadal replied: "We shared a couple of ones, of course. We played some Davis Cups together, important ones.
"This year we had a very emotional one in Valencia that he won the fifth point with that amazing match against [Philipp] Kohlschreiber. It was a great one. I think maybe the 2011 final against Argentina in Seville was one of the most beautiful ones. Both of us were playing at a good level. The finals have been very emotional, no?
"We shared a lot of important moments in our careers. We played in very important finals for both of us. We played important matches for both of us. Yeah, we shared a lot of very important moments in our lives together.
"That's a good friend, a very good human person. When he decides to say goodbye from this tour, [he] will be one of these guys that the tour will miss because is one of the players that is a good guy. The tour loves him."